On Friday, Eric Trump, Executive Vice President of the Trump Organization, vehemently criticized the legal battle his family's business faces from state officials. Trump's declaration of innocence comes amid the intense legal battle surrounding the Trump Organization's business practices.
"We have some of the best assets in New York," Trump's son said. "We've never had a default. We've never missed a loan payment…This state is going to hell. And it's because of people like the attorney general of New York."
The suit emerged from a civil case initiated by New York Attorney General Letitia James. The case alleges that Donald Trump and his businesses provided misleading information to banks and insurance companies by overvaluing his assets, thereby inflating his net worth in official documents related to deals and financing.
"We're going to win this thing. I promise you we're going to win it because we haven't done a damn thing wrong," Eric said.
The family has been entangled in legal disputes with the New York AG who they claim is pursuing a politically motivated "witch hunt." Donald Trump echoed these sentiments at the start of the case earlier in October. The former president condemned the actions of AG James and Judge Engoron in what he termed a "sham" trial.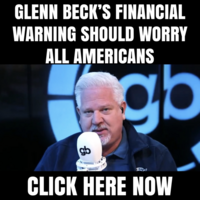 The judge's decision stated that the Mar-a-Lago property is worth a mere $18 million, a figure starkly contrasting Trump's claim of its value being around $1.8 billion. "Make no mistake about it, maybe through your very lenses, the entire world is watching this and they're laughing about what's going on," Eric Trump said later on Friday.
"Guys, we deserve better than this. Let's get the murderers off the street. Let's take care of the crime. Let's rebuild our infrastructure. Everywhere you drive in New York, you hit a pothole and your car gets destroyed. And they're going after a guy who employs thousands of people in this state, employed them through COVID."
Eric Trump has held the position of Executive Vice President of Development and Acquisitions for the Trump Organization. In his role, he has been responsible for expanding the company's real estate portfolio and overseeing new project acquisition and development worldwide. He has been involved in nearly all aspects of the company's global real estate empire, including deal evaluation, financial analysis, and project management.
"We never did anything wrong even though our properties are worth much more than even reported in the statement of financial condition… Guys this is a political witch-hunt. It shouldn't happen in this country. It can't happen the opposite way around we've got to stop this nonsense we've got to get back to work" he finished.
Donald Trump has defended himself constantly, asserting that he has not defrauded anyone and questioned the involvement of banks in the matter. "The banks are happy. The banks got paid fully," he said. "They had the best lawyers in the country. They got all their money. They got all their interest. The banks have stated that they are thrilled. They got paid. They don't even know why they are being involved in this thing."
The former president and his team have argued that the valuation has been grossly underestimated, affecting not just his business but his potential political future. The Trumps have been unflinching in their efforts to fight the charges.