X and Tesla CEO Elon Musk joined podcast legend Joe Rogan for another monumental interview in which the tech magnate offered a devastating condemnation of Democrat super donor and radical left financier George Soros.
The interview saw Rogan shoot an arrow at a Tesla Truck, Musk explain why he bought Twitter and his concerns over the platform's long-term effects, and even gave listeners an insight into Musk's views of the radical left.
On the lighter side, the two joked about being covered in The New York Times, and even a preference for Hummus.
"If you're a high-profile figure like yourself, it's impossible to make everybody happy. So, there's going to be someone that says something shi**ty about you. Somehow or other, when it's in print, does that mean more, because other people are going to see this shi**y thing? That's where it gets odd," Rogan asked.
"Well, I guess— " Musk started to answer before Rogan broke in, "Because essentially an article in The New York Times is just a single person's opinion, and whatever editor gets involved."
After a bit of banter Musk noted, "I find The New York Times these days to be hard to read," Musk said, leading to Rogan's comment that, "Well, unfortunately, they make some grave errors. Like that Hamas bombing the — "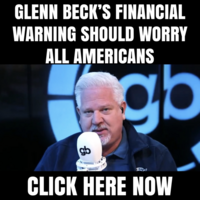 Explaining his feelings about far-left financier George Soros, Musk told Rogan that the aging power broker "fundamentally hates humanity," and works to advance agendas that "erode the fabric of civilization."
He also noted that Soros' most overarching trait is his ability to discern opportunities for "arbitrage," he cited Soros' historic short of the British Pound in the 90s. But further along, he observed that Soros realized he could get a better investment from investing in 'small' local races, for District Attorneys and Judges to control how laws are enforced, rather than how they are written.
Musk, on the other hand, noting the dangers of the radical left taking hold observed he "was worried it was having a corrosive effect on civilization," he likewise observed that "Everything is to the right if you're far-left."
Speaking with Rogan, Musk then observed that he found that the platform "Suppressed" conservative voices "At 10 Times The Rate Of Democrat." He told the host,
"There was basically oppression of any views that, even I would say, be considered middle-of-the-road. But certainly, anything on the right, and I'm not talking about far-right, I'm just talking mildly right. Republicans were suppressed at 10 times the rate of Democrats. That's because old Twitter was fundamentally controlled by the far-left. It was, like, completely controlled by the far-left."