A reporter from the New York Post erupted at White House Press Secretary Karine Jean-Pierre after she avoided him and refused to take his questions.
The New York Post has published a number of damaging stories for the Biden Administration since 2020, the most notable being the report on Hunter Biden's laptop that was aggressively censored by media outlets and U.S. intelligence agencies.
In response, the Biden Administration is seemingly avoiding the outlet, as Jean-Pierre has refused to call on the Post's D.C. correspondent, Steven Nelson, on a number of occasions.
After Nelson was not called on once again, he opted to confront Jean-Pierre as she was retreating from Tuesday's White House briefing. "It's anti-democratic to refuse questions from one of our country's four largest newspapers, Karine," Nelson shouted.
Nelson previously confronted Jean-Pierre earlier this month after she once again refused to call on him. ""You haven't called on me in two seasons, Karine," Nelson shouted during the October 11 briefing.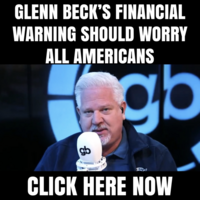 "I'm not calling on you today," KJP snapped back.
"You should be ashamed of that! That shows disrespect to a free and independent media! It's blacklisting the largest and most widely read newspapers, Karine," the New York Post reporter followed up.  "That shows contempt for a free an independent press."
Jean-Pierre then moved on to another reporter, once again refusing to take a question from Nelson.
In June, Nelson asked President Biden about the FBI FD-1023 form that laid out details of an influence peddling scheme involving the Biden family and a Ukrainian energy tycoon. ""Why did the Ukraine/FBI informant file refer to you as the 'big guy?'" the reporter asked the president.
Biden then snapped at Nelson, shouting "Why did you ask such a dumb question?"