In Wednesday's segment of the morning show "Fox & Friends," the hosts were openly encouraging former President Donald Trump to participate in the upcoming Republican Fox News debate.
The show's hosts believe that seeing Trump up against other Republican frontrunners, particularly Florida Governor Ron DeSantis, would be a must-watch event.
Steve Doocy remarked, "When he sees Ron DeSantis in that center square, that would absolutely drive him crazy." Ainsley Earhardt chimed in, "But don't take it out on the Republicans, because Republicans want to see him up on stage."
Doocy recalled how Trump's presence on the debate stage during the 2016 election cycle changed the game. "That's how he became Donald Trump the first time. He made it entertaining. He blew everybody away at the first Fox event."
WATCH:

Perhaps the most striking part of the segment was the discussion surrounding a New Hampshire Journal co/efficient poll. The poll indicated that a staggering 62% of respondents would still pick Trump even if he were convicted of a felony. Furthermore, 57% said they would vote for Trump even if he were incarcerated on election day. Doocy stated, "That's crazy."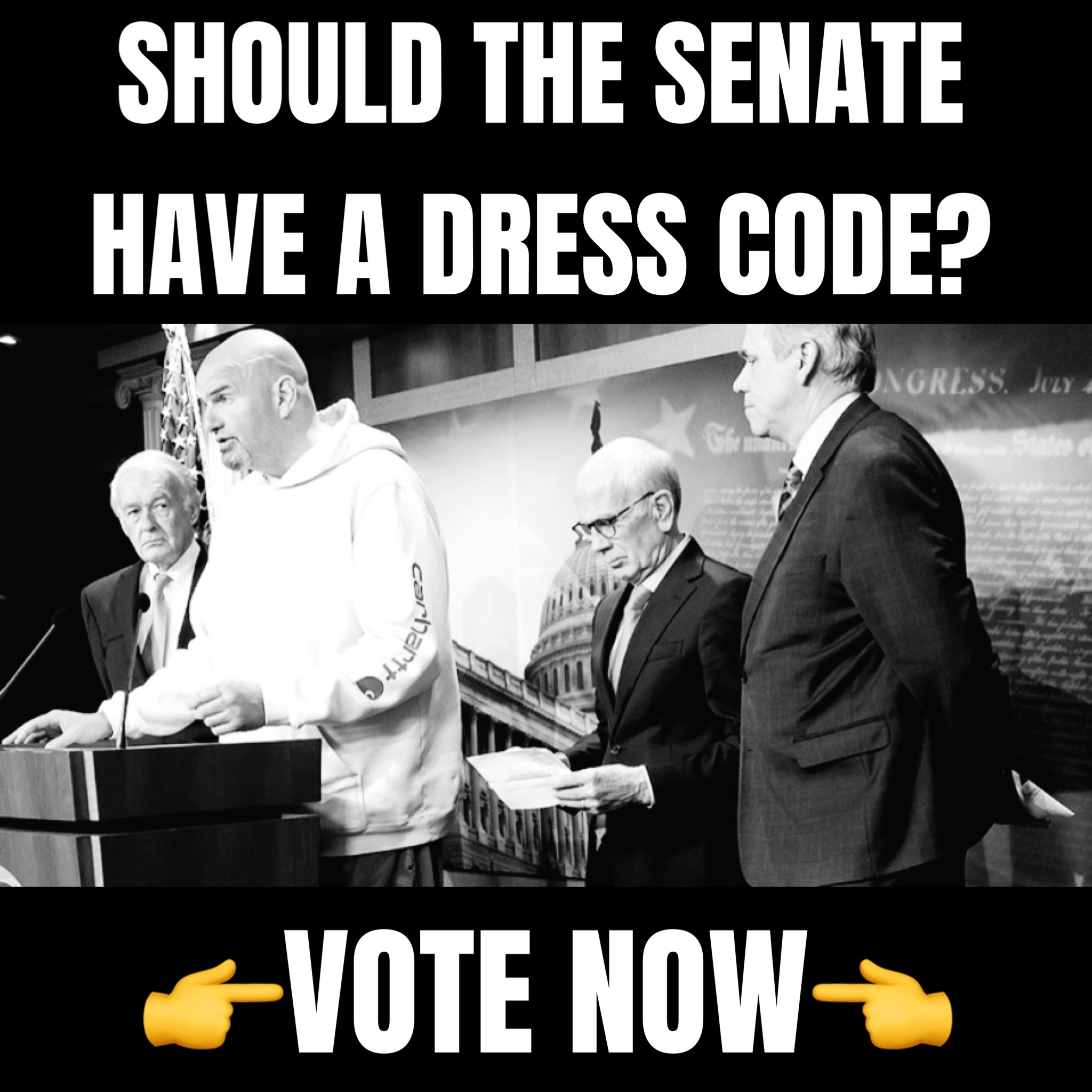 Yesterday, Trump queried his audience regarding his potential participation in the upcoming RNC debates, resulting in mixed reactions from the crowd. As Trump began his address, he said, "They're all saying, 'Is he going to go into the debate?'"
"I don't know. If you're leading by 50 and 60 and 70 points, do you do that or not?" In an attempt to gauge the mood of the room, Trump prompted the audience: "Okay, you ready? Poll! We take a free poll. Should I do the debate?"
While some attendees voiced their support, others were less enthusiastic. Trump acknowledged the split opinion, humorously attributing the desire for his participation to "entertainment value" from "selfish" supporters.

While Trump rallied his supporters in New Hampshire, details of the upcoming RNC debate in Milwaukee were released Tuesday. The format includes:
The debate will be moderated by Martha MacCallum and Bret Baier.
The event will run for 2 hours, with commercial breaks included.
The debate will not feature opening statements, but candidates will have set times for answers, follow-ups, and closing statements.
An additional perk for candidates will be an exclusive marketing shoot with FOX News, taking approximately 5-7 minutes per candidate, allowing FOX to present the candidates in a "bigger, bolder way."
Last week, Trump joined top executives from Fox News for a private dinner, as they urged him to take part in the upcoming Republican presidential primary debate, according to The New York Times.
The dinner, which had been scheduled prior to the announcement of his third indictment, was held at Trump's private golf club in Bedminster on Tuesday evening. It was attended by Fox News president Jay Wallace and the network's chief executive, Suzanne Scott. The meeting was part of an effort by Fox to encourage Trump to attend the first GOP debate, scheduled for August 23 in Milwaukee.