A recent exchange between GOP presidential candidate Vivek Ramaswamy and longtime Fox News host Sean Hannity illuminated the dividing line between those in the Republican Party more interested in tending to national affairs and the war hawks of yesteryear who believe Hamas's recent attack on Israel is reason to dive headfirst into another Middle Eastern conflict.
Appearing on Hannity's show Thursday evening, Ramaswamy vocalized concerns that rash decision-making in the wake of a violent terrorist attack could mire America in another forever war and eventually cost the lives of soldiers sent to quell the unrest. The attacks and counterattacks have already taken the lives of 1,300 Israelis and countless Palestinians as bombs have rocked Gaza in the hunt for Hamas leadership.
"I'm the only Republican saying this: This is our moment to be cool-headed, not an emotional but a rational response to make sure that we don't inadvertently enter a U.S.-involved broader regional conflict in the Middle East," Ramaswamy said.
He was immediately challenged on that point by Hannity, who argued that the loss of Israel life was equivalent to America losing 36,000 citizens in a single attack.
WATCH: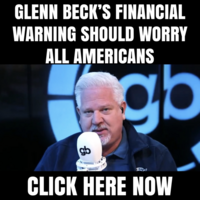 "What would you want America's response to be? Because I could tell you what I really predict is going to happen: Gaza is going to be annihilated, and they're going to end Hamas's reign in Gaza. That will be over. And I don't think there's going to be much for people to go back to there," Hannity shot back.
Ramaswamy, who has been riding high in the polls by tapping into anti-war sentiments among the new GOP base, reminded Hannity of the consequences of rash decision-making in the wake of the September 11th, 2001 terrorist attacks, including the unprovoked war with Iraq.
"Look at three trillion dollars wasted in Iraq and Afghanistan. Thousands upon thousands of American lives sacrificed. To what end? The Taliban are still in charge in Afghanistan 20 years later. A hostile anti-American regime in Iraq vulnerable to Iranian incursion in Iraq today. So if I'm talking with Bibi, if I'm the President of the United States, I'm going to offer him compassion, both sympathy and support but also our learnings to say we've made mistakes in the United States in response to tragedy," Ramaswamy replied.
Leading conservative figures like Tucker Carlson have echoed Ramaswamy's concerns, arguing that American lawmakers have a "moral authority" to question whether overseas wars are the best use of the nation's resources.