Ronna McDaniel, Chairwoman of the Republican National Committee (RNC), has come under fire following a lackluster performance by the GOP in the recent elections. During a heated exchange on a post-debate show, McDaniel was questioned about the RNC's apparent lack of involvement in Virginia's elections, as claimed by Governor Youngkin.
The conversation highlighted McDaniel's claim that she was informed in the summer that the RNC's involvement wasn't needed due to sufficient funding in Virginia.
Townhall reporter Larry O'Connor asked, "I just want to clarify one quick thing though. The RNC had no involvement in these elections in Virginia per Governor Youngkin's request?"
"We were told in the summer they didn't need us, that they had all the money and they were good. So that was the conversation," McDaniel responded.
Prominent figures within the Republican Party have directed criticism at Ronna McDaniel, attributing the party's lackluster results in the 2023 elections to her leadership. This perspective is part of a broader narrative of dissatisfaction, pointing to a series of electoral disappointments since McDaniel assumed leadership of the GOP.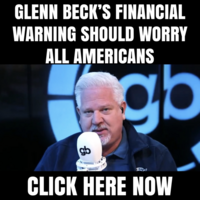 These setbacks have spanned various political races, encompassing losses in governorships, Senate and House seats, as well as a presidential election.
Republican presidential debate participant Vivek Ramaswamy openly criticized McDaniel Wednesday night, suggesting that Republicans have become the "party of losers" and attributing part of the blame to the RNC. In a notable moment, Ramaswamy even confronted McDaniel directly, challenging her to resign for the betterment of the party.
"Ronna, if you want to come on stage tonight … look the GOP voters in the eye and tell them you'll resign, I'll turn over and yield my time to you," he said.
The calls for resignation were fueled by the party's performance in recent elections, including losses in the 2018, 2020, and 2022 elections, and a perceived failure to capitalize on a "red wave" that did not materialize. Further criticism came from Steve Bannon, former strategist to President Donald Trump, who echoed the need for McDaniel's resignation. He argued that her departure was necessary for the good of the Republic and the Republican Party.
"Walk on stage tonight and say for the good of the Republic, the good of the Republican Party, 'I Ronna McDaniel hereby turn in my resignation at the end of this debate,'" suggested Bannon.
"People I've talked with across the board, people say we have a Ronna McDaniel problem," added his guest John Solomon. "Donald Trump is the effective leader of the Republican movement, the conservative movement. If he calls on her to step down, she'll step down."
Republicans "have to find someone who has a record of doing this and get it done."