Newly minted House Speaker Mike Johnson (R-LA) has weighed in on the House's stalled impeachment inquiry into President Joe Biden, suggesting the president's ties to his family's extensive money-funneling network have left him open to the real possibility of a full impeachment proceeding.
Speaking with Fox News host Sean Hannity, the Louisiana Republican said the trove of documents produced by colleagues like Rep. James Comer (R-KY) and Rep. Jim Jordan (R-OH) prove that Biden, while vice president and in the subsequent years, flouted legal and ethical boundaries to help his son Hunter and various business associates earn millions of dollars from foreign companies.
"I believe the documents are proving all of that as my good brother Jamie Comer often says, the bank records don't lie. So we have the receipts on so much of this now. It's a real problem. That's the reason that we shifted into the impeachment inquiry stage on a president himself, because if in fact all the evidence leads to where we believe it will, that's very likely impeachable offenses," said Johnson.
WATCH:
"You know that's listed in the Constitution — bribery and other high crimes and misdemeanors… and it looks and smells a lot like that," he added.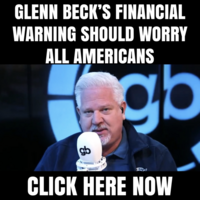 Before chaos enveloped the House GOP following the ouster of former Speaker Kevin McCarthy (R-CA), Republicans were gaining ground in tying President Biden to shady business dealings which ultimately led his embattled son Hunter to plead guilty to crimes related to tax fraud.
Associates of Hunter have claimed Biden took part in dozens of business meetings with executives from foreign companies like Ukrainian energy firm Burisma Holdings which counted Hunter as a member of the board. The investigation has revealed how Biden and Hunter used pseudonyms and burner email accounts to coordinate the White House's strategy in responding to allegations that Biden pressured Ukrainian officials to fire a prosecutor investigating Burisma for corruption.
With Speaker Johnson now at the helm, expect the impeachment inquiry to gain steam and turn Washington's focus back on Biden's unseemly family affairs. Hunter continues to negotiate with Washington, D.C. U.S. Attorney David Weiss over a plea deal while President Biden remains "consumed" by the drama, lashing out at aides who recommend he distance himself from his struggling son.