The Houston Texans' rookie quarterback CJ Stroud is a man of God, and he isn't afraid to let the world know he credits his creator with his success on and off the field.
The 22-year-old Stroud, who is the subject of speculation around the NFL's MVP award, recently told reporters that his leadership, maturity, and inner peace come from a belief that all things are possible through the Lord.
"For me, it's a lot of prayer. A lot of just knowing that God wouldn't put anything on me that I can't handle. I don't deserve His grace and His mercy, but I still get it and I love Him for that because, I mean, it's not about me it's about Him and His glory," Stroud said.

"I've been through a lot, not only in football but things that made me kind of chill when everything's going crazy, and I thank God for… putting that in me, because that's something you need playing in this position."
With Sunday's 30-27 win over the Cincinnati Bengals, the Texans are 5-4 on the season and holding on to second place in the AFC South. Much of the team's sudden success can be attributed to Stroud's stellar performance in clutch situations, as when he delivered the ball time after time to his fellow receiving rookies while digging out of an early hole. The Rancho Cucamonga, California native has sports betters casting 15-1 odds that he wins the league's MVP award.
Stroud's devotion to the Gospel is just the latest sign from high-profile athletes and celebrities that belief in a higher power is making a comeback. Actor Rob Schneider recently spoke about his conversion to Christianity as did NFL Hall of Famer Jim Kelly, who was baptized in September. The statements of faith put Stroud and others in dangerous territory as "The Office" actor Rainn Wilson recently explained.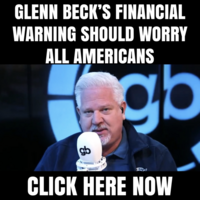 "I do think there is an anti-Christian bias in Hollywood. As soon as the David character in "The Last of Us" started reading from the Bible I knew that he was going to be a horrific villain. Could there be a Bible-reading preacher on a show who is actually loving and kind?"
Wilson continued, "But most Christians that I know are kind, accepting and loving and seeking to make the world a better place. They should also be honored in the media."
I do think there is an anti-Christian bias in Hollywood. As soon as the David character in "The Last of Us"
started reading from the Bible I knew that he was going to be a horrific villain. Could there be a Bible-reading preacher on a show who is actually loving and kind?

— RainnWilson (@rainnwilson) March 11, 2023