WWE star and actor Dwayne "The Rock" Johnson immediately backtracked after saying he has friends who support President Biden in a hilarious exchange on the Joe Rogan podcast. Rogan and Johnson were discussing the current levels of polarization in the United States and how it has gotten worse since the 90's.
"When I was a kid, you can have a Republican friend. Like it was no big deal," Rogan said. The Rock agreed, saying yes, no big deal."
"Like, oh, Bobby likes George Bush. Of course, who gives a f**k?" Rogan continued. "You know, you were a supporter of Bill Clinton. He liked George Bush, nobody cared. Nobody was like, 'f**k you.' You know, it wasn't like 'you're a Nazi.'" Rogan said. "Like, I'm a Nazi? I just want lower taxes. What the f**k are you talking about?" Rogan added, drawing laughs from The Rock.
The Rock wholeheartedly agreed with Rogan, noting that he remains friends with people on both sides of the political spectrum. "It's the craziest thing. I have friends who support Trump. I have friends who support Biden," he said.
"Do you really have friends who support Biden?" Rogan followed up before he cracking up. "No, no, no, no, no. Here's what I do – I have friends… thank you, that's a good check because that's important," Johnson said as the two burst out laughing.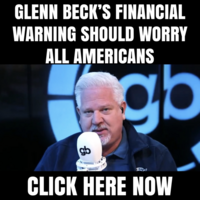 He then noted that he has friends who are loyal to the Democratic Party while seemingly acknowledging Biden's unpopularity.
President Biden's approval ratings have dipped to near all-time lows in recent weeks and months. A recent CNN poll measured Biden's approval rating at just 39 percent and even lower among independents at 34 percent. "The country has soured on Joe Biden, there's just not another way to put it," remarked one host."