Former President Donald Trump sat with stoic poise inside a New York courtroom Monday morning as television cameras contrasted his look of determination with the smug appearance of state Attorney General Letitia James and Judge Arthur Engoron, who took off his glasses and mugged for viewers.
Television cameras were granted a spray of the trial room inside New York County Courthouse before proceedings began to appeal a ruling by Judge Engoron that supporters of the president say massively undervalued his Mar-a-Lago residence and other properties under the Trump real estate empire. Before a Fox News camera was ushered out, viewers caught a glimpse of AG James sitting several rows back from President Trump and giving a pensive expression. As the camera turned to Judge Engoron, he smiled smugly and shrugged to the audience, who could be heard chuckling.
WATCH:

Before entering court, President Trump and his lead attorney Alina Habba accused the judge and AG James of continuing a "witch hunt" against him that began with prosecution by Manhattan District Attorney Alvin Bragg on tax records and has spanned the state of Georgia and two federal cases on other matters. By agreeing to let cameras capture Monday's proceedings, the Trump team likely feels the optics are good for their client who has only seen his standing rise among GOP primary voters since his first indictment back in March.
The president hasn't shied away from ripping into Judge Engoron for what he claims is a politically-motivated undervaluing of his properties. Following last week's decision, Trump took to Truth Social to express his disdain.
"In addition to the fact that my Net Worth is much greater than the number shown in the Financial Statements… This is a lawsuit that should never have been brought. It is a POLITICALLY MOTIVATED WITCH HUNT by a Racist Attorney General, and a Deranged, Trump Hating Judge. It is ELECTION INTERFERENCE at a level never seen before. No wonder people and companies are fleeing New York!" wrote the Republican frontrunner.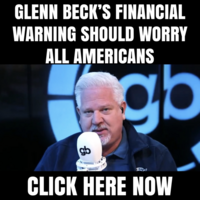 All five cases against President Trump have been brought by Democratic prosecutors or appointees of the Biden Justice Department, a fact not lost on those who see the appearance of an effort to deny President Trump a second chance at the White House. Polls have shown him surpassing President Joe Biden among general election voters.