In a recent interview at Mar-a-Lago, former President Donald Trump shared his thoughts on Rupert Murdoch's departure from Fox News, hinting at a shift in the network's tone and direction. The conversation, conducted by Raheem Kassam for The National Pulse, touched upon the media's stance towards Trump, with a particular focus on Fox News.
Yesterday Fox News announced that Murdoch would step down and become chairman emeritus of the company he established in 1996.
Kassam began by pointing out the perceived hostility of Fox News towards Trump, especially in recent times, and sought Trump's opinion on Murdoch's decision to leave. Trump responded, "Well, I wish him luck. We've done fine with Fox. We've done well with Fox over the years."
He fondly remembered Roger Ailes, the former chairman of Fox News, as a "great guy" and a personal friend. Trump then alluded to possible external influences on the network's direction, saying, "They picked their opponents, perhaps it's the globalists, who knows why."
Trump explained, "We had the greatest economy in history, we had the strongest border in history, we cut taxes greater than Ronald Reagan." However, he felt a certain disconnect with the network, noting, "there's an overhang that you just feel there's something missing."
WATCH:
🚨 EXC: Trump reacts to Murdoch departure during @TheNatPulse interview at Mar a Lago yesterday.

He says the network under Rupert went all in on DeSantis, which has failed, and suggested globalists were responsible for Fox's tone shift of late.

Full interview airs next week.… pic.twitter.com/s1DNcYS3dz

— Raheem. (@RaheemKassam) September 22, 2023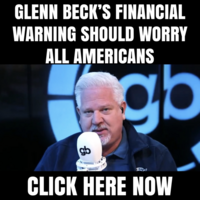 Kassam further probed if Murdoch's departure was a result of the media mogul's unsuccessful attempts to oppose Trump during the primary cycle. Trump responded by taking a swipe at Florida Governor Ron DeSantis, without naming him directly, saying, "Well, they put everything against DeSanctimonious and he's not a talented person."
The full interview, which promises more insights into Trump's views on various topics, is set to air next week on The National Pulse.
On Thursday Murdoch announced he will be slowing the breakneck pace of his leadership as he slips into a more honorary position. Murdoch, 92, reported his decision in a letter to company leaders.
"I am writing to let you all know that I have decided to transition to the role of Chairman Emeritus at Fox and News," he wrote. "For my entire professional life, I have been engaged daily with news and ideas, and that will not change. But the time is right for me to take on different roles, knowing that we have truly talented teams and a passionate, principled leader in Lachlan who will become sole Chairman of both companies."
"Our companies are in robust health, as am I. Our opportunities far exceed our commercial challenges. We have every reason to be optimistic about the coming years – I certainly am, and plan to be here to participate in them."
The businessman, calling himself a fierce defender for free speech rights, chided his competitors for siding with political elites in favor of pursuing the truth.
Lachlan Murdoch, the intrepid son who has positioned himself as his father's successor, thanked Rupert for his vision and congratulated him on a 70-year career. Lachlan will now become the sole chairman of Fox.
"On behalf of the FOX and News Corp boards of directors, leadership teams, and all the shareholders who have benefited from his hard work, I congratulate my father on his remarkable 70-year career," said Lachlan Murdoch.
"We thank him for his vision, his pioneering spirit, his steadfast determination, and the enduring legacy he leaves to the companies he founded and countless people he has impacted. We are grateful that he will serve as Chairman Emeritus and know he will continue to provide valued counsel to both companies."
The 92-year-old leaves his brand under somewhat of a cloud. Fox, dogged by dismal ratings in the wake of Tucker Carlson's surprise departure, now contends with a new generation of conservatives who do not feel tied to the network's coverage of Republican politicians and conservatives causes.