News outlets in the Spanish-speaking world are abuzz after former President Donald J. Trump gave a stark warning to Mexico during a Thursday interview with Univision Noticias host Enrique Acevedo. Trump told Acevedo that were the globe to descend into World War III, Mexico could be caught up in it.
"You could end up in World War III," Trump said.
"And if World War III happens, probably Mexico will no longer be around. Because the power of nuclear weapons are so big, if they hit us, you're gonna be wiped out too. That's how bad it is."

In full context, something lacking in establishment media reports, Acevedo asked Trump, "President Biden promised he would not add another foot of border wall during his administration. But now they're building, I believe, around 20 miles of barrier in Texas. Do you think that's a good decision?"
Trump, in his typical fashion, was verbose and detailed in his response which exceeds 1,200 words in length and covers a lot of ground, to put it mildly.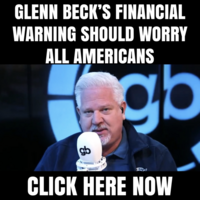 Trump initially answered regarding the wall,
"Well, they hated to make it because it showed that I was right. But still, 20 miles doesn't do it much. But they hated to make that decision. You know, I used to give speeches in 2016 because in 2016 the border was very bad. And then I fixed it so well. It was so good and not as good as I had it at the end of the last term. But I fixed it so well. We did so good with it that I couldn't talk about it with the next election coming up in 2020. There was nobody that wanted to listen.

I said, I want to talk about the border. They said, sir, nobody's listening because you fixed it. And I said to myself, Is that incredible? You fix the border. You did such a good job with the safest border. We had the safest border in the history of our country by far, and that included drugs and that included human trafficking, that included everything we had safest border we've ever had. And now we have the most unsafe border because Biden what he's done with the border is a disgrace. It's a disgrace."
From there the Republican frontrunner pivoted to overall foreign policy, relations with China, with Russia, and the wars in Ukraine and Israel. One common theme stood out: we have a president who is "so dumb, so incompetent and so corrupt."
He even referenced the ongoing lawfare efforts against him and the indictments unleashed by the Biden-controlled DOJ, saying,
"Biden is a man who has unleashed something that's a very bad thing, because when that happens to me, it can happen to them. And, you know, he's a very corrupt president… he's unleashed something that everybody we've all known about this for a hundred years. We've watched other countries do it and, in some cases, effective and in other cases, the country's overthrown or it's been totally ineffective.

But we've watched this for a long time, and it's not unique, but it's unique for the United States. Yeah. If they do this and they've already done it, but if they want to follow through on this, yeah, it could certainly happen in reverse. It could certainly happen in reverse."
Donald Trump tells Univision that Democrats have 'unleashed' a force that may be used against them. https://t.co/9Jlauuk80r

— No Spin News (@NoSpinNews) November 10, 2023
The quote that has trended on X came after his discussion of the border. Trump told Acevedo (bold for emphasis),
"It's probably a question you're going to ask me. It's border and all of that. But the biggest threat is nuclear weapons. And we have a man that doesn't even know what a nuclear weapon is as our chief negotiator. And it's a very scary thing.

You could end up in World War three and World War Three happens, probably Mexico will no longer be around, because the power of nuclear weapons are so big. If they hit us, you're going to be wiped out, too. That's how bad it is.

And when I hear these people talking about the environment and over a 300-year period, the oceans will rise by 1/100 of an inch. And this is such a threat. It's not a threat. The threat is not global warming. It's nuclear warming. It's the single biggest threat to your country, to our country, to every country."
Trump discussed Mexico in depth with Acevedo and more particularly America's relationship with our southern neighbor throughout the interview, which ran well over an hour. He mentioned the nation over forty times with emphasis on the border, and on Mexico's parallel 2024 presidential election that will see the end of President Andrés Manuel López Obrador's term. Trump described López Obrador and Mexico as "cherished friends" according to Reuters in 2020.
The race is likely to see the country's first woman rise to the office of President with López Obrador term-limited and set to be succeeded by former Mexico City Mayor Claudia Sheinbaum heading the far-left MORENA party.
Sheinbaum is set to face off against the center-right National Action Party's Senator Xóchitl Gálvez. October polling from AS/COA gives Sheinbaum a massive 30-point lead over Gálvez with many suggesting the election is a foregone conclusion.
Trump noted, "The relationship with him was so good (referring to López Obrador) that I think probably, if it's me and I think it will be, I hope it will be based on the polls. We have to make sure we have an honest election. But if we have an honest election, I think we have a very good relationship with the new president of Mexico."
WATCH:
📌 LIVE IN ENGLISH: Watch here the exclusive interview with Donald Trump on Univision. #EntrevistaTrump https://t.co/z69AaCJOQO

— Univision Noticias (@UniNoticias) November 10, 2023