During a rally in Hialeah, Florida, former President Donald Trump delivered a highly emotive speech. While addressing his indictments, Trump characterized them as a direct attack from his political adversaries, labeling them as actions of the "radical left Democrats, Marxists, Communists, and fascists."
Trump said that the legal challenges were not only against him but also an attempt to undermine his supporters' freedoms and the broader movement he represents.
"Can you believe my father and mother are looking down?: 'Son, how did that happen? We're so proud of you, son. How did that happen?'… But this is a political indictment. This is a Biden indictment."
Trump went on to vehemently criticize the trial in New York, and the Biden administration, framing his legal troubles as efforts to suppress his voice and discourage his voter base.
"Even that stupid trial going on in New York, which has been totally discredited, everybody's been discrediting it," Trump said. "That's all that comes out of the White House. That's to discourage people from voting. That's to hurt us. The only difference is we have a big voice."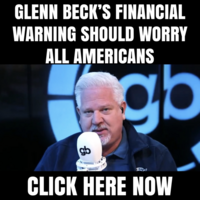 Earlier this week, Trump took the stand defending his participation in the creation of financial documents that New York Attorney General Letitia James says contained misleading information about various properties including Mar-a-Lago.
The documents were downgraded in value by a New York judge, which the Trump family is seeking to overturn. The trial is being overseen by Judge Arthur Engoron who has repeatedly fined Trump for criticizing courtroom staff. He also denied the 45th president the opportunity to read a financial disclaimer that accompanied the financial documents in question.
Moreover, Trump's speech in Florida included a broader political commentary, where he criticized various policies of the Biden administration and alleged electoral malpractices.
"You got to remember, Biden's not too old. That's not his problem. He's too incompetent," Trump explained. Throughout the rally, Trump's speech oscillated between personal reflections, political grievances, and a call to action for his supporters, painting a picture of a political landscape fraught with conflict and division.
His words were aimed at rallying his base, asserting his innocence, and positioning himself as a key figure in what he describes as "the greatest movement in the history of politics." Trump is the clear favorite to win the GOP nominee as he has gained steam over recent weeks in the polls, as well as endorsements.
On Friday, Trump scored another massive endorsement from a key GOP megadonor: Bernie Marcus, the influential co-founder of Home Depot. Marcus and other prominent GOP financiers, such as Robert Bigelow, have thrown their support behind Trump.
Marcus explained, "For these reasons, I endorse Donald J. Trump as the nominee of the Republican Party and as our next President. I endorse him not only because he has the best chance of winning the general election but because he is the best person to take on and dismantle the administrative state that is strangling America."
Recently, Marcus called on the Republican National Committee to stop the Republican presidential debates, criticizing them as "unproductive and embarrassing," and advocated for a consolidated support of Trump as the party's nominee.