Bernie Marcus, the influential co-founder of Home Depot and GOP megadonor, has officially endorsed Donald Trump for the 2024 presidential election. In an op-ed piece for Real Clear Politics, the 94-year-old business magnate emphasizes his deep concerns for the country's current trajectory and the urgency to preserve America's founding freedoms and values.
"I am exhausted by politics and saddened by what I see happening to America," Marcus began. "I had hoped it was time for me to move to the sidelines and let younger generations continue the fight to preserve America's founding freedoms and values. But, like so many of us, I realized that I could not let myself walk away; the stakes are just too high."
Citing issues like lawlessness in major cities, an unprotected southern border, failing education systems, and economic struggles facing ordinary Americans, Marcus argued that the current government policies are leading the nation astray.
"I understand the frustration of some of my Republican friends who do not like or are offended by things Donald Trump does and says. I, too, have been frustrated at times, but we cannot let his brash style be the reason we walk away from his otherwise excellent stewardship of the United States during his first term in office. Now is the time for unity to save The American Dream for future generations."
He continued, "For these reasons, I endorse Donald J. Trump as the nominee of the Republican Party and as our next President. I endorse him not only because he has the best chance of winning the general election but because he is the best person to take on and dismantle the administrative state that is strangling America."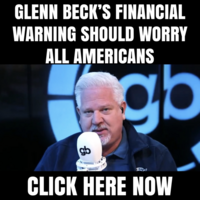 Marcus and other prominent GOP financiers such as Robert Bigelow have thrown their support behind Trump, highlighting the former President's continued influence in GOP dynamics. Recently, Marcus called on the Republican National Committee to stop the Republican presidential debates, criticizing them as "unproductive and embarrassing," and advocated for a consolidated support of Trump as the party's nominee.
In March, Marcus unleashed on Biden and his liberal policies amidst the banking crisis. In an interview with Fox News, Marcus said, "I can't wait for Biden to get on the speech again and talk about how great the economy is and how it's moving forward and getting stronger by the day."
"And this is an indication that whatever he says is not true. And maybe the American people will finally wake up and understand that we're living in very tough times, that, in fact, that a recession may have already started. Who knows? But it doesn't look good."
"I feel bad for all of these people that lost all their money in this woke bank. You know, it was more distressing to hear that the bank officials sold off their stock before this happened. It's depressing to me. Who knows whether the Justice Department would go after them? They're a woke company, so I guess not. And they'll probably get away with it."