As intra-party tensions continue to escalate, Republican presidential candidate, Vivek Ramaswamy, delivered another critique of former U.N. Ambassador and GOP candidate Nikki Haley. Ramaswamy, renowned for his commentary, targeted Haley for her ties to the defense industry and her aggressive foreign policy stance, likening her to "Hillary Clinton on steroids."
After the latest Republican presidential debate, Ramaswamy has especially intensified his attacks on Haley, particularly focusing on her post-United Nations career.
"Her real foreign policy experience wasn't her time at the UN," Vivek said. "It was the millions she made afterwards. After she steps down, her family starts a military contracting firm: Allied Defense LLC. If the mainstream press were doing their [job], Allied Defense should have to disclose who their clients are."
Ramaswamy also criticized Haley for allegedly collecting secretive speaking fees and corporate stock options while pursuing a presidential bid saying, "It's Hillary Clinton on steroids."
"These are not the people, whether it's Biden or Haley, these are not the people we should want deciding whether to send your kids to die fighting somebody else's war," he finished.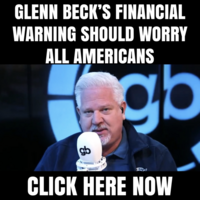 Ramaswamy has frequently expressed his disapproval of Haley on multiple issues. In a tense exchange during Wednesday night's Republican presidential debate, he intensified his criticisms of her, particularly targeting her position on Israel.
Ramaswamy suggested that her perspective on this issue should be a disqualifying factor for her candidacy.
"This woman's literally so addicted to war. She's like, 'The shoes I'm wearing are ammunition.' Nikki, I'm not a third-world nation. So I know you have a penchant for bombing third-world nations, but I'm not one of those third-world nations," Ramaswamy told Benny Johnson on Thursday.
"Look, the bombs explode, her bank account grows. That's Nikki Haley's business model. As far as I know, the woman's never made an honest dollar in her life."
In a notably heated moment of the debate, Ramaswamy compared Haley's approach to foreign policy to "Dick Cheney in three-inch heels," drawing an analogy with the former vice president's aggressive policy views.
This formed part of a wider strategy in which Ramaswamy even involved Haley's family, leading to a strong rebuttal from Haley, who she branded as "scum" in the heat of the debate​.
Additionally, he has reproached her for adopting an overly aggressive foreign policy stance and for being influenced by the defense industry, pointing to her role on Boeing's board after her term as U.S. Ambassador to the United Nations.
Ramaswamy's criticisms have extended beyond Haley however, as the candidate also spent time encapsulating what he perceives as deep-rooted corruption and misplaced priorities within both political parties. He has targeted the Biden family for monetizing their political connections, insinuating the link between financial gain and foreign policy decisions, particularly regarding Ukraine.