House Speaker Mike Johnson (R-LA) reminded CNBC viewers that he is "all in" for former President Donald Trump, offering his endorsement when asked incorrectly why he hadn't done so.
"I have endorsed him wholeheartedly. Look, I was one of the closest allies that President Trump had in Congress. He had a phenomenal first term. Those first two years, as you all know, we brought about the greatest economic numbers in the history of the world, not just the country. And I'm all-in for President Trump," he said.
"I expect he'll be our nominee."

The nod of approval from Speaker Johnson is another reminder of President Trump's iron grip on members of Congress, where more than 70 members of the House GOP caucus have publicly pledged their support. Those include the majority of Florida's delegation which snubbed Governor Ron Desantis, who following his launch became known as an aloof executive who rarely returned calls or singled out colleagues for credit.
Indeed, the defenestration of former Speaker Kevin McCarthy (R-CA) occurred in part because the California Republican waffled when asked about his support for the former president. His milquetoast answers were another incentive for staunch Trump allies like Rep. Matt Gaetz (R-FL) to push for his removal and install Johnson, a solid conservative who has mostly held the line on new spending for foreign wars.
Democrats wasted no time in tying moderate Republicans to Speaker Johnson while liberal media outlets like The Daily Beast attempted hit jobs on the Louisiana Republican. Earlier this month, the outlet wrote about Speaker Johnson's lack of financial assets and quoted "experts" claiming that Johnson, by not enriching himself while in office, now puts the nation at risk to foreign lobbyists. After four criminal indictments and a fifth civil trial, President Trump may find the top House Republican has a shared history of persecution.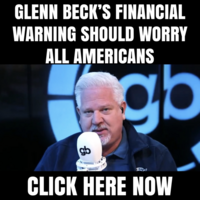 Speaker Johnson's support comes as President Trump continues to skip GOP presidential debates that have so far failed to revive the struggling field of also-ran candidates. Multiple observers have called on Republican National Committee Chair Ronna McDaniel — who has shouldered the blame for the GOP's dismal 2023 election results — to cancel the remainder of the debate season and unite the party behind President Trump as he continues to lead the field by chasmic margins.