On Wednesday, President Joe Biden unsteadily mounted the lowered staircase of Air Force One and departed Israel without solving a single problem in the middle east. He also left without securing the release of a single American hostage and is suffering serious criticism for the failure in addition to the trip's diplomatic fumbles.
The close of what could be called a diplomatic and foreign policy face-plant for the U.S. saw four-party ceasefire talks abruptly canceled and Biden stumbling through an appearance with Prime Minister Benjamin Netanyahu, appearing visibly enfeebled and weak. But the worst was to come with political commentators lambasting him for what many cast as a revisiting of the fall of Kabul, Afghanistan, another administration failure that ended in Americans and our allies being left behind in hostile territory.

As reported by our colleagues at Daily Wire, Biden met with Netanyahu and counseled the Israelis not to be "consumed by rage," against Hamas but to respond with deliberation. He further vowed to provide some $100 million in additional aid for the civilians in Gaza and only tangentially mentioned the several dozen hostages currently held there, upwards of twenty of whom are believed to be American.
"Today I am also announcing $100 million in new US funding for humanitarian assistance in both Gaza and the West Bank," Biden said during an address in Tel Aviv according to The Post Millennial. "This money will support more than one million displaced in the conflict affecting Palestinians including emergency needs in Gaza."

Florida Governor and 2024 GOP Presidential candidate Ron DeSantis pounced on the moment almost instantly to criticize Biden for the "humanitarian assistance."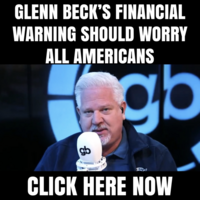 He said,
"We still have hostages being held by Hamas! There are American hostages being held by Hamas! How are you funding them when they're holding Americans as well as others hostage?

He wrote, "Innocent Americans and Israelis are being held hostage by Hamas terrorists, yet Biden is more focused on sending "humanitarian aid" to Gaza that will be commandeered by Hamas terrorists. Biden should work with Israel to free all American and Israeli hostages, not shower Hamas with money."
Fellow candidate and former South Carolina Gov. Nikki Haley offered, "Israel's enemies are America's enemies. Hamas murdered 30 Americans and is holding American hostages. This should not be hard. Biden should ask Israel only one question: 'How can we help?'"
RNC Research posted to X, "Biden is on his way home after a few hours in Israel — a missed opportunity to show strength and secure the release of American hostages. Here's what you need to know:
Biden hardly mentioned the kidnapped American citizens. Save for a few passing references, Biden did nothing to lay down a marker on Americans held hostage by Hamas terrorists. Instead, Biden left the Middle East without securing the release of a single hostage."
Comfortably Smug, a popular X account observed, "Yup. Biden left without any American hostages. At this point him leaving Americans behind is routine," referencing the 2022 Afghanistan evacuation gone wrong. One commenter replied, "I wouldn't trust any evacuation corridor this guy sets up," another added, "Afghanistan part 2."
Independent journalist Rogan O'Handley aka DC Draino wrote "Don't let this Speaker battle completely distract you from Biden's failure to bring home *any* American hostages from Gaza after they were kidnapped 10 days ago by Hamas"