President Joe Biden last week notified members of Congress about wartime powers he exercised against Iran's top security forces he blamed for recent attacks on overseas military bases in the Middle East. The disclosure have opened the door to speculation about what steps the White House plans to take in a regional already burdened by political instability and the ongoing war between Israel and Hamas.
On Friday the White House sent an official letter to House Speaker Mike Johnson (R-LA) and Senate Pro Tempore Patty Murray (D-WA) stating that President Biden authorized strikes against leaders of the Islamic Revolutionary Guard for "perpetuat[ing] a series of attacks against United States personnel and facilities in Iraq and Syria."
"In response to this series of attacks and continuing threats of future attacks, at my direction, on the night of October 26, 2023, United States forces conducted targeted strikes against facilities in eastern Syria," Biden's White House wrote. "The precision strikes targeted facilities used by the IRGC and IRGC-affiliated groups for command and control, munitions storage, and other purposes. The strikes were intended to establish deterrence and were conducted in a manner to limit the risk of escalation and avoid civilian casualties."

Calling his actions "necessary" and "proportionate," President Biden justified them under international law and America's right to self-defense.
"The United States stands ready to take further action, as necessary and appropriate, to address further threats or attacks," Biden added.
Last week the White House accused Iran of actively facilitating attacks on U.S. military bases in Iraq and Syria, actions that national security advisory John Kirby attributed to Iran's desire for continued instability in the region.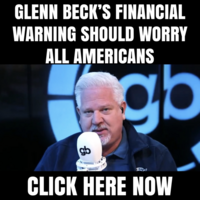 "We know Iran's goal is to maintain some level of deniability here, but we're not going to allow them to do that," Kirby said. "We also are not going to allow any threat to our interests in the region to go unchallenged."
Biden has sent naval power to the Middle East in the past two weeks, including two aircraft carriers, other warships, and about 2,000 Marines. Elite special forces, including Navy SEAL Team Six, have already been deployed to the region in a bid to extract hostages held by Hamas.
Mixed signals coming from the Biden administration also have critics howling that the president is not projecting a robust contrast to Iran. Earlier this year, President Biden suggested lifting sanctions against the theocratic nation over progress made in its nuclear program, and earlier this month media figures uncovered administration officials who had close ties to a spy ring organized by Iran to infiltrate America's halls of power.