Highly trained U.S. military personnel have been sent to advise Israeli authorities on negotiating the release of more than 100 hostages, possibly including some Americans, and stand ready to conduct rescue operations themselves if called upon.
President Joe Biden and Defense Department leadership confirmed to The Messenger that Special Forces including Navy SEAL Team Six and Delta Forces are stationed just hours away from the epicenter of conflict between Israel and Hamas. The Palestinian terrorist organization launched a surprise attack over the weekend resulting in more than 900 Israeli casualties.
Defense Secretary Lloyd Austin confirmed that the U.S. has "people on the ground" who will assist Israeli authorities "with intelligence and planning" for potential operations involving hostage rescue efforts.
Two sources who spoke with The Messenger described the elite forces as "door kickers" who could be rapidly deployed if all other measures fail.
President Joe Biden added, "I have directed my team to work with their Israeli counterparts on every aspect of the hostage crisis, including sharing intelligence and deploying experts from across the United States government to consult with and advise Israeli counterparts on hostage recovery efforts."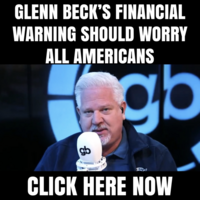 At least 11 Americans were killed during the initial invasion by Hamas which included the storming of a rave music festival where hundreds were killed as captured on amateur video footage circulating online. While U.S. officials have not confirmed that Americans are among the 100 or more taken hostage by Hamas, American families have come forward to claim their loved ones are in the hands of terrorists.
Hamas has threatened to execute terrorists in response to a devastating wave of bombings across the Gaza Strip by the Israeli Air Force. American military officials have described the systematic killing of children and families by Hamas as "ISIS-level savagery" while Israel's defense minister has referred to the terrorists as "human animals."
Without a Speaker, Congress remains unable to appropriate funds to aid Israel in its conflict, though Republicans will be gathering Wednesday morning in a bid to select a leader. President Biden and Democrats are suffering from public relations problems as ultra-progressives like Rep. Rashida Tlaib (D-MI) and Rep. Ilhan Omar (D-MI) refer to Israel as an "apartheid state" and refuse to denounce the killing of children.