Detroit Lions linebacker Alex Anzalone played in an NFL game Sunday afternoon through the pain of knowing that his parents are trapped in Israel following the nation's worst terrorist attack in decades.
Speaking with The Detroit News, Anzalone said his Florida-based mother and father were on an overseas trip with fellow parishioners from the First Naples Church when Hamas launched a surprise attack that has taken the lives of 700 and led to scores of hostages captured. With air traffic in disarray, Anzalone said his parents are now fighting for their lives to find any route they can back to the U.S.
"It's hard… it's really all I've been thinking about," he said following the Lions' win over the Carolina Panthers.
Alan Brumback, the church's pastor, posted on his Facebook page, "We are doing good at our hotel in Jerusalem, adding a plea to "continue to pray for Israel and for this to be resolved as peacefully and quickly as possible."
Rep. Byron Donalds (R-FL), who represents Naples, told CNN that Anzalone's parents are just two of the dozens of constituents stranded as a result of the conflict.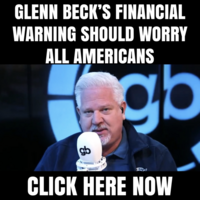 "I have 53 members of my constituency who are in Jerusalem right now," Donalds said. "Obviously, they are panicked, trying to find their way to get back to America.
"…We need to provide every assistance possible to Israel to get Americans back," Donalds continued. "And let me be very clear with Hamas — touch an American's head and see what happens to you. That's my position. That needs to be the position of the president of the United States right now."
On Sunday Anzalone posted, then later deleted a plea to President Joe Biden to bring his parents home, adding on X a clip of Rep. Donalds's interview.
"Please get my parents home," Anzalone wrote.
President Biden is facing a torrent of criticism for holding a BBQ at the White House in the hours following the attack as well as for his recent deal with Iran that provided the country with $6 billion in economic aid which may have been used to fund the attack by Hamas. The Wall Street Journal on Sunday cited sources within the terrorist organization that praised the theocratic nation for providing financial and artillery support for its attack on Israel.
Benjamin Netanyahu has promised a full-blown "war" between his nation and Hamas with his defense minister adding that the Gaza Strip would be without water or electricity while bombs continue to rain down on locations suspected of harboring terrorists. President Biden offered full support to Israel, though it is unclear what the White House will authorize in terms of resources.