Former Vice President Mike Pence has announced that he will be suspending his presidential campaign. Pence made the shocking announcement while addressing the Republican Jewish Coalition Annual Summit in Las Vegas on Saturday.
Pence told event attendees that he felt compelled to run for president due to the number of unprecedented crises currently facing the nation. "But the Bible tells us that there's a time for every purpose under heaven," Pence said. "Traveling across the country over the past six months, I have decided to suspend my campaign for president effective today."
"Now, I'm leaving this campaign, but let me promise you, I will never leave the fight for conservative values, and I will never stop fighting to elect principled Republican leaders to every office in the land. leaders to every office in the land," he continued. So help me God, so help me God. Thank you."
The announcement is not completely unexpected after recent financial disclosures painted a grim outlook for the Pence campaign. Mounting debt coupled with insufficient fundraising were severely limiting the former vice president's ability to cut into former President Donald Trump's massive lead.
Pence was also unable to gain ground on competitors, including Vivek Ramaswamy, Nikki Haley, Tim Scott and even Chris Christie in New Hampshire.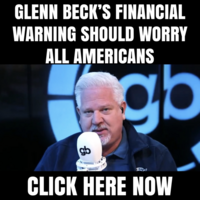 Pence ran on the accomplishments of the "Trump-Pence Administration," though he was critical of his former boss on a number of occasions. He has held firm in stating that he "followed the constitution" by refusing to allow alternate electors to be considered in 2020.
A number of state legislatures selected alternate electors due to a number of questions surrounding the 2020 election, including illegal changes to election procedures in a number of states, as well as issues with counting and ballot verification.
Pence's stance has put him at odds with large swaths of the conservative base, who believe that improper conduct played a massive role in deciding the 2020 election.
Pence, who served as the governor of Indiana before becoming vice president, will no doubt draw comparisons to another former governor and presidential hopeful after the early exit. Like Pence, former Wisconsin Governor Scott Walker withdrew from the 2016 race after posting a nearly identical financial outlook to that of the Pence campaign.
Both Pence and Walker suspended their campaigns before any primary or caucus proceedings were held.