U.S. Rep. Chip Roy (R-TX) told Glenn Beck that the Republican Party may cease to exist if they are unable to secure the southern border.
Roy and a number of his House Freedom Caucus voted against the budget deal negotiated by Speaker Kevin McCarthy (R-CA) and President Biden this past May. House conservatives argued that the cuts agreed to by McCarthy are only temporary and fall well short of the goals agreed to when McCarthy was elected Speaker in January.
In total, the McCarthy-Biden agreement received more votes from Democrats than Republicans.
Now, as another budget battle and potential government shutdown looms, Freedom Caucus Republicans are demanding single-issue appropriations bills that will fund key components of the federal government. Congressman Roy joined Glenn Beck to discuss the issue in detail on Wednesday.
"If we cut 20 percent, that would bring us back to the spending levels in 2019, and people like Kevin McCarthy are worried that we can't even get 8 percent," Beck said. "If that's true, why is he still leading the Republicans?"
"Well like this is a fundamental question has been a failure since the Memorial Day deal was cut in which we, unfortunately, cut a bad deal I think. I obviously didn't vote for it," the Texas congressman replied. "We have been moving forward since then trying to get to a place where we can get where the American people want us to go, which is to actually cut spending. Actually take the positions that we need to take and pass the laws that we need to secure the border and force Biden's hand."
"You and I both talked about on your show before; I know I can't get every single thing I want, I know that. But if we can't meaningfully cut spending along the lines of what you just described – meaningfully secure the border, meaningfully restrain the DOJ, then i don't know why the hell we're here."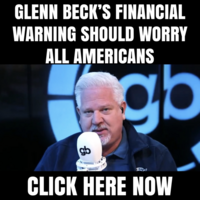 "I don't either," Beck replied.
Roy then stated that McCarthy needs to allow the amendments process to play out in order to secure key conservative agenda items and meaningfully cut spending. "We can't be hypocritical here. If we believe in an open process and opening up and having amendments, you got to let it play out, see what the end result is, and then look in the mirror and go, okay, is this good enough?" he said.
"And so for me, we're going to decide in the next 40 hours, 48 hours, are we cutting enough spending in these bills on the floor? And this is a critical part, are we going to secure the damn border? That is a just absolute deal breaker, 100% red line for me, is they burn the place down, take, you know, absolutely no hostages, we're going to secure the border or the Republican Party is going to end. The Republican Party is going to end. That's where we are."