U.S. Rep. Brad Sherman (D-CA) suggested that former President George W. Bush could "come back" to Washington in order to replace Kevin McCarthy (R-CA) as House Speaker.
"I could see President George W. Bush serving as Speaker of the House," Sherman told Forbes. " He could come back and, you know, and obviously I'm not a real fan of how the Iraq war went, but I would think that any reasonable Republican would be somebody that Democrats could work with work with if it was part of a system where you didn't have where you didn't have five of the most extreme Republicans blocking important legislation and saying, 'If you bring that to the floor for a vote, we'll knock you out of your Speakership.'"
Sherman went on to say that House Judiciary Committee Chair Jim Jordan (R-OH) would be "among one of the worst Speakers that we could have," adding that he would be a "disaster."
Jordan is currently hoping to persuade a group of Republican holdouts ahead of a potential floor vote on Tuesday. The longtime Freedom Caucus member has secured endorsements from dozens of elected officials and conservative leaders, including former President Donald Trump and Kevin McCarthy, who has urged his supporters in the House to rally around Jordan.
"My focus is to get Jim Jordan elected Speaker, get this Congress back moving again. It's one thing to get elected, it's another thing to govern," McCarthy told Fox News on Monday.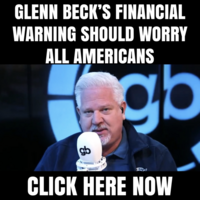 A number of House Republicans have endorsed Jordan after initially opposing him, including Reps. Mike Rogers (R-AL), Austin Scott (R-GA), Ann Wagner (R-MO) and a number of others. Upwards of 11 holdouts remain, however, including Rep. Carlos Gimenez (R-FL), who has stated that he will be voting for Kevin McCarthy in protest.
McCarthy has told his supporters in the House that he is not interested in another run at the moment and has remained confident that Jordan will secure the necessary votes. Given the Republican Party's slim majority in the House, Jordan can only afford four "no" votes from the Republican conference.