A handful of House Republicans are still holding out on supporting House Judiciary Committee Chair Jim Jordan (R-OH) for Speaker.
On Sunday, Democrat House Leader Hakeem Jeffries (D-NY) confirmed that a handful of Republicans had reached out to discuss a potential consensus Speaker and power-sharing agreement. Politico had previously reported that a group led by House Armed Services Committee Chair Mike Rogers (R-AL) were opposed to Jordan's bid.
The founding member of the Freedom Caucus appears to have made significant progress over the weekend, however, as multiple holdouts reversed their positions and announced that they would be supporting Jordan. In a social media post, Rep. Rogers stated that he had "two cordial, thoughtful, and productive conversations" with Jordan over the weekend and concluded that he would be able to unite the GOP conference against the Democrats and their agenda.
Rogers was joined by Rep. Ann Wagner (R-MO), who also announced her support for Jordan after previously exploring alternatives.
A number of holdouts still remain, however, including Rep. Carlos Gimenez (R-FL). Gimenez told Fox News that he would be voting for Kevin McCarthy (R-CA), even though McCarthy has endorsed Jordan and stated that he is doing "everything [he] can" to help him become Speaker.
"I've been very, very vocal about it and I've also been very consistent. Since Wednesday I've been in the same place and I'm gonna stick to it," Gimenez said. "Look, eight Republicans voted with 208 Democrats to oust the Speaker of the House, our Speaker of the House, our leader, that we supported by 96 percent. And so, I think the way out of this is to go back into the future I guess, and just reinstate Kevin McCarthy."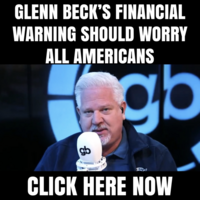 McCarthy has repeatedly stated that he believes Jordan will secure enough votes to become Speaker. Given the slim Republican majority, Jordan can only afford four Republican detractors in order to be elected Speaker.
A growing number of House conservatives have called for a floor vote on Tuesday.