Famed neurosurgeon and former presidential candidate Ben Carson announced his endorsement of former President Donald Trump over the weekend, saying the American people can protect the Republic by electing him to a second term in the White House.
Carson was in Sioux City, Iowa on Sunday for a rally with the Trump campaign, telling a room full of evangelical Republican caucus voters that the Republican presidential frontrunner would govern in accordance with their beliefs.
"As I stand here today, I'm gonna offer my most confident and full endorsement of Donald J. Trump," Carson said before being cut off by thunderous applause from a standing-room-only crowd.
Earlier in his speech, Carson told the famous story of Founding Father Benjamin Franklin upon being asked what form of government the nascent United States would be governed by. As the story goes, Franklin replied, "A Republic, if you can keep it."

"The way we can keep it is we put Donald J. Trump back in office," Carson said.
Carson, a pediatric neurosurgeon and best-selling author, rose to prominence in 2016 while campaigning against President Trump for the Republican nomination. Thanks to an exceptional performance during the first GOP debate, the Detroit native briefly rose to second place in the polls behind Trump before plummeting back to earth amid the rough-and-tumble of a busy primary election. After President Trump won the election, he appointed Carson as the nation's top official for urban and housing affairs.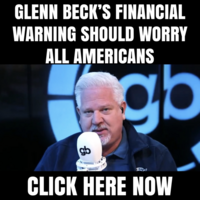 During his Iowa speech, President Trump pulled no punches in a field where a surging Nikki Haley and a stumbling Ron DeSantis have shifted the gravitational pulls around him. The 45th president is mounting a renewed push for a first-place Iowa finish in a bid to prevent his rivals from slowing his so-far unstoppable progress to the Republican Party's nomination.
"I go around saying, 'Of course, we're going to win Iowa.' My people say, 'You cannot assume that to this extent.' Well I think we're up by like 47 points," said Trump.
He added that President Joe Biden has been a disaster for America's foreign relations.
"If I were president the attack on Israel wouldn't have happened. We had Iran in a very good place, they were broke, now they're rich. Ukraine would never have happened, never ever, Putin would never have done it. Inflation would never have happened," said Trump.
President Trump plans to skip the third GOP debate, set for November 8th in Miami.