Supporters of Florida Governor Ron DeSantis have joined forces with far-left media figures in accusing former President Donald Trump of praising the Iran-backed, Shiite militia group Hezbollah and saying that they would be "smart" to attack Israel from the country's northern border with Lebanon.
On Wednesday evening, the DeSantis War Room X account posted a 51-second clip in which Trump said Hezbollah would be 'smart' to attack after being warned of vulnerabilities by the Biden Administration. "Trump praises Hezbollah, calling the Iran-backed terror group "very smart" hours after they attacked Israel," claimed the official DeSantis campaign account.
The claim was soon repeated by a number of left-wing media outlets and politicians, including President Biden's re-election campaign, who chose to praise DeSantis for the second time in less than a month. "We cannot believe we are doing this but we are retweeting the DeSantis War Room," wrote the Biden's Wins X account. President Biden previously praised DeSantis for blaming inflation on Trump.
In reality, the claim that Trump "praised" Hezbollah and a potential attack on Israel as "smart" is wildly inaccurate, as the former president was stating that the Biden Administration has been ineffective in deterring America's enemies.
In the full clip, Trump first referenced a recent prisoner exchange in which the Biden Administration provided the Iranian regime with $6 billion in funds that were being held in a South Korean bank account. Not long after the deal was announced, Trump predicted that the Iranian regime would use the money to fund terrorist attacks in the region.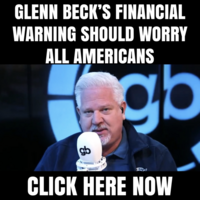 "The $6 billion was a tremendous amount of money, but nothing compared to the hundreds of billions of dollars that Biden allowed them to make in oil and other things. Hundreds of billions. They became a rich nation in three years. That's why they're doing this. They have so much money. They don't know what to do with it," Trump said.
"And then two nights ago, I read all of Biden's security people – can you imagine? National defense people, and they said, 'gee, I hope Hezbollah doesn't attack from the north because that's the most vulnerable spot.' I said, wait a minute," the former president continued. He then uttered the quote in question, saying "You know, Hezbollah is very smart. They're all very smart. The press doesn't like when they say it. You know, I said that President Xi of China, 1.4 billion people, he controls it with an iron fist."
Trump has previously been falsely accused of praising Vladimir Putin, Kim Jong Un and other authoritarian leaders by left-wing media outlets and individuals. He has gone on to explain that it is unwise to underestimate enemies, which he was accusing the Biden Administration of doing by telegraphing potential military moves and weak points.
"But Hezbollah, they're very smart and they have a national defense minister or somebody saying, 'I hope Hezbollah doesn't attack us from the north. So the following morning they attacked They might not have been doing it. But if you listen to this jerk You would attack from the north because he said that's our weak spot," he continued. "Who ever heard of officials saying on television that they hope the enemy doesn't attack in a certain area? Unless it's a con job. But, you know what a con job is; you're waiting there ready. You want them if you want to."
"But they were right. They weren't ready. You know, say what you want. Israel was not ready. This was a big surprise," Trump said, referencing admitted intelligence failures on the part of U.S. and Israeli agencies.
"This was a terrible thing that happened, they weren't ready. But if you wanted them to attack because you've got a million people there with guns, and you're going to blast the hell out of them, you do exactly that. But they didn't have that, they didn't have that. Biden's national security advisor, Jake Sullivan, even bragged just days before the attack that the Middle East seems to be quite quiet."
In addition to taking Trump's comments out of context, claims that the former president "praised" Hezbollah ignores actions he took while in office. After Iran-backed Shiite militias attacked U.S. bases in Iraq, Trump ordered the assassination of Iranian Quds Force commander Qassam Soleimani, as well as the leader of a leading Shiite militia figure in Iraq, in an unprecedented strike against the Iranian regime and its proxies.
Both men were close allies of Hezbollah.