Famed NFL quarterback Aaron Rodgers took another parting shot at Dr. Anthony Fauci Wednesday following an injury that has sidelined him for at least part of the ongoing season.
Speaking on "The Pat McAfee Show," the Super Bowl champion couldn't resist getting a dig in at the expense of the former White House infectious disease advisor who previously accused him of "defying science" after it became news that he was never vaccinated against COVID.
The lighthearted banter between Rodgers, McAfee, and A.J. Hawk, a former teammate of Rogers's, gave Rodgers the opening for his takedown of Fauci while discussing his ability to quickly come back from the injury to his Achilles tendon.
"Aaron does things his own way, you know?" Hawk said.
"You're right," McAfee said. "Look at his Achilles, right? That's what you're talking about. … This guy does stuff his own way. He actually defies science. This guy right here, right now. That's what they're saying about you."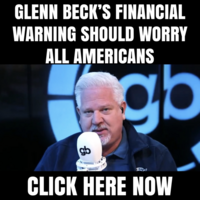 "It's like we learned, if science is Dr. Fauci, you're damn right I'm defying science," Rodgers responded.
"That's on me!" McAfee laughed, covering his face, realizing he had once again offered the quarterback a perfect opportunity to rip the U.S. health establishment.
Rodgers has blamed Dr. Fauci for inciting a mob of "woke" activists against him over his refusal to get vaccinated. When disgraced former MSNBC journalist Keith Olbermann attributed Rodgers's recent injury to his lack of a jab, Rodgers laughed it off.
"Get your fifth booster, Keith," Rodgers said as the show's hosts laughed. "BUM!"
With the national emergency fading into the rearview mirror, more public figures have since come forward to admit they never took a Covid vaccination. Legendary rapper Ice Cube recently sat with Tucker Carlson to explain how he was ostracized by family and friends and within the entertainment industry.
Dr. Fauci, who experienced his own humiliations while encouraging locals to get vaccinated, is set to earn a cool $5 million for the release of his coming memoir which tells the tale of his humble New York upbringing and how it made him the man he is today.