A third co-defendant of former President Donald Trump has taken a plea deal in the Georgia election fraud case, this time admitting guilt to submitting false statements to the Georgia lawmakers related to the counting of votes in the 2020 election.
Jenna Ellis, a former member of Trump's legal team, reached an agreement with Fulton County District Attorney Fani Willis on Tuesday that will see her plead guilty to one count of aiding and abetting false statements, a reduced charge from the two she faced under the state's anti-racketeering laws. Documents posted online do not indicate the terms of the agreement, though three other co-defendants avoided prison time in exchange for their guilty pleas.
The charge centers on the transmission of false information to Georgia legisaltors on Dec. 3, 2020. https://t.co/4Oa6qAv00Q pic.twitter.com/ew6XZEn0lp

— Kyle Cheney (@kyledcheney) October 24, 2023
Ellis now admits that in December 2020 she aided Rudy Giuliani and fellow attorney Ray Smith in pressuring the Georgia Legislature to take up a slate of alternate delegates on the grounds that tens of thousands of votes were cast fraudulently the previous month. Among the violations, she claimed that mail-in ballots were not properly submitted; felons were allowed to vote illegally; and more than 10,000 dead people saw votes cast in their names.
🚨BREAKING🚨

Jenna Ellis Pleads Guilty in Georgia Election Case pic.twitter.com/zgmrZ0r4Ia

— Daily Caller (@DailyCaller) October 24, 2023
The conservative lawyer now joins Scott Hall, Sidney Powell, and Kenneth Chesebro in reaching agreements with DA Willis who is under tremendous pressure from local and national Republicans to perform her duties without carrying over into political theater. She worked in concert with the local sheriff's office to obtain President Trump's mugshot — a first in four criminal cases — and stands accused of political bias in her prosecution.
President Trump has previously held $100,000-a-head private dinners to raise funds for his 18 co-defendants, at least one of which were held in deplorable jail conditions after being unable to make bail. He has maintained his innocence and distanced himself from Powell, saying she never officially represented him.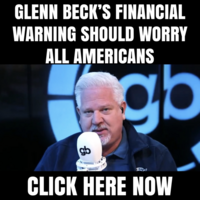 The case against Trump will hinge on testimony from Hall, Powell, Chesebro, Ellis, and likely others, all of whom will be required to testify against him as part of their plea agreements. Ellis is the second guilty party to have a direct link to President Trump; originally hired in late 2019 as a legal adviser to the Trump campaign, Ellis was part of the post-2020 election legal team that challenged electoral outcomes in swing states like Georgia, Arizona, Michigan, and Pennsylvania. None of the challenges were ultimately successful in court.