Former President Donald Trump is distancing himself from Sidney Powell, the disbarred lawyer who last week pleaded guilty in Fani Willis' 2020 election case, claiming she never represented Trump in any official capacity.
The 45th president on Sunday took to Truth Social, posting that Powell's admission has nothing to do with him. Trump has maintained he is innocent of charges brought by Fulton County District Attorney Fani Willis alleging the president orchestrated a scheme with 18 other defendants to pressure state officials to review electronically counted ballots and accept an alternate slate of electors to represent Georgia in the Electoral College.
"Despite the Fake News reports to the contrary, and without even reaching out to ask the Trump Campaign, MS. POWELL WAS NOT MY ATTORNEY, AND NEVER WAS," President Trump wrote, adding that Powell was "correct" in her advocacy that the 2020 election was stolen by President Joe Biden.

Willis accused Powell of conspiring with other individuals to break into Georgia's voting machines and review or adjust the results of ballots they believed to be incorrectly counted.
"Powell was one of millions and millions of people who thought, and in ever increasing numbers still think, correctly, that the 2020 Presidential Election was RIGGED & STOLEN, AND OUR COUNTRY IS BEING ABSOLUTELY DESTROYED BECAUSE OF IT!!!"
Powell, 68, reached an agreement with prosecutors to testify against President Trump and others should their cases go to trial. She joins former Trump attorney Kenneth Chesebro who accepted a similar plea deal one day later. In addition to testifying, both will avoid prison time in exchange for community service and public apology letters.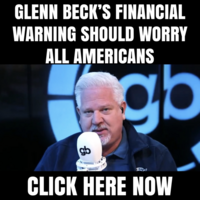 The state-level prosecution of President Trump is straining the court's ability to handle such a sprawling case. Already, DA Willis has been rejected in her attempt to prosecute all defendants concurrently while President Trump has drawn a cavalcade of supporters to the streets and sheriff's office where he took his first mugshot in four criminal trials.
Willis has drawn scrutiny at the local and national levels for leaving defendants in "deplorable" jail conditions and boosting her reelection campaign in advance of Trump's charges. She is facing the launch of an impeachment proceeding in the Georgia Legislature while House Judiciary Committee Chair Jim Jordan (R-OH) has pledged to investigate her use of taxpayer funds to possibly coordinate prosecutions with Biden Justice Department special counsel Jack Smith.
President Trump has thrown massive fundraisers to support his fellow co-defendants.