Democrats have shut down an attempt by U.S. Senator Marsha Blackburn (R-TN) to order the release of flight logs from Jeffrey Epstein's infamous private plane, dubbed the "Lolita Express," according to The Western Journal.
During a Thursday meeting of the Senate Judiciary Committee, its chair Dick Durbin (D-IL) called an end to the hearing immediately after Sen. Blackburn stated her request that the committee subpoena the flight logs. The hearing was originally called to authorize subpoenas in the committee's ethics investigation into U.S. Supreme Court Justice Clarence Thomas.
"And since we're in the business of issuing subpoenas now, here are a few more that I've filed. A subpoena to Jeffrey Epstein's estate to provide the flight logs for his private plane," the senator said.

"Given the numerous allegations of human trafficking and sexual abuse surrounding Mr. Epstein, I think it is very important that we identify everybody who was on that plane and how many trips they took on that plane and the destinations to which they arrived," she said.
Republican Congresswoman Lauren Boebert (R-CO) echoed Blackburn's request and was flabbergasted that Democrats would try and stonewall an investigation into the notorious child sex predator.
"How is [it] that anyone could stand against releasing these logs unless they themselves are expecting to be found on them?" Boebert said.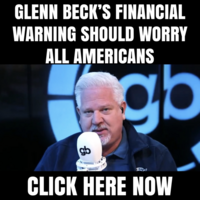 Marsha Blackburn just filed a subpoena to get the Epstein flight logs.

How is that anyone could stand against releasing these logs unless they themselves are expecting to be found on them?

— Lauren Boebert (@laurenboebert) November 9, 2023
The renewed interest in Epstein's international travels came after a high-profile disruption by a protestor who interrupted Hillary Clinton at a Texas event, calling on her husband, former President Bill Clinton, to disclose how many times he traveled to Epstein's private island where much of the underage abuse occurred.
The onetime Democratic donor and philanthropist has been the subject of much speculation surrounding his death in a prison cell in August of 2019. Rumors have attempted to link the Clintons who were close with Epstein, as were other liberal luminaries like Bill Gates. Earlier this year a federal watchdog concluded that a "combination of negligence and neglect" provided the conditions for Epstein to commit suicide in prison, though that hasn't stopped the chatter entirely.
At the height of his power, Epstein — already convicted on sex crimes in the United States — was granted permission by the leaders of the Virgin Islands to help craft the territory's sexual predator laws, ultimately paving the way for him to pursue minors with less scrutiny.