Jacob Chansley, widely known as the "QAnon Shaman" who became an enduring symbol of the January 6th, 2021 breach at the Capitol building, announced that he intends to run for Congress in 2024.
Chansley, 35, filed paperwork with Arizona officials indicating he plans to run as a Libertarian in the state's 8th Congressional District. The incumbent, Rep. Debbie Lesko (R-AZ), announced she does not intend to run for reelection. So far the only other general election candidate in the race is independent Jeremy Spreitzer, though multiple Democrats and Republicans will compete in their respective primary elections for the seat in August 2024.
In the days after J6, Chansley received disproportionate coverage from the mainstream media for entering the Capitol while wearing red face paint and a fur outfit that included buffalo horns. Video from that day shows him carrying an American flag through the building while accompanied by Capitol police officers.

Federal prosecutors, seeking to make an example out of Chansley in the months following the riots, charged him with crimes related to civil disorder and violent entry into the Capitol building. Despite pleading guilty, Chansley was sentenced to 41 months in federal prison; he served 27 months before transferring to a Phoenix halfway house in March 2023.
In a statement at his sentencing, Chansley acknowledged the wrongfulness of his actions.
"I am in no way, shape or form a violent criminal… no way a domestic terrorist," Chansley said, according to Fox News. "I'm a good man who broke the law. … I am truly repentant for my actions."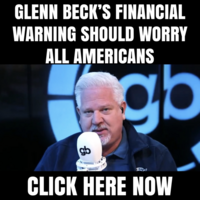 Chansley is one of more than 700 individuals charged with crimes resulting from J6. Leaders of the Proud Boys organizers were given sentences of up to 22 years in prison while Ray Epps, an instigator who avoided prosecution for years, was finally charged in September with a single count of disorderly and disruptive conduct in an official building.
Treatment of Chansley and others awaiting sentencing has been the focus of Republican lawmakers like Rep. Marjorie Taylor Greene (R-GA) who organized visits to their jail cells while arguing that the inhumane treatment was unfair given the largely nonviolent actions of J6 participants.