Steve Bannon, the combative former advisor to President Donald Trump, predicted that the MAGA movement is going to extend beyond the 45th president's third presidential run and will forever change the face of the modern Republican Party.
Bannon was speaking with several mainstream reporters on Showtime's "The Circus" program when he stated that the anti-Trump forces will one day wish President Trump was still the leader of the GOP.
"President Trump is a moderate in our movement. You're going to pine in future years that you wish Donald Trump was around," Bannon said.

The greatest fissure between the GOP, Bannon added, is between establishment figures and defenders of President Trump who believe President Joe Biden unfairly won the 2020 election.
"One of the litmus tests is… not just President Trump, but also particularly the stealing of the 2020 election. That is a fundamental tenant of this movement. By the way, they made it all about Trump. This movement is ascendant and is going to go on long after Donald Trump. It's only going to get more powerful and broader."
After the Showtime program concluded, Bannon and Kari Lake sat for his "War Room" show and mocked interviewer Tim Miller, an avowed Never Trumper, for "dressing like a 13-year-old." Writing on X, Lake said her interview with Miller would have gone more smoothly if he had just asked "honest questions" instead of attempting to bait her into attacking fellow Republicans or criticizing President Trump.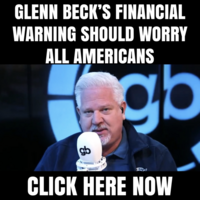 WATCH:
@Timodc the 50 year old that dresses like a 13 year old… 🤭 pic.twitter.com/C0r3mvEeGf

— Grace Chong 🇺🇸 (@gc22gc) November 12, 2023
The media's fascination with Bannon continues long after the GOP strategist helped propel President Trump past 2016 rivals and into the White House. He has garnered headlines in recent months for calling on Republican National Committee Chair Ronna McDaniel to step down and mocking former FBI Director James Comer for his "performative" testimony to Congress. Bannon was even the target of an op-ed by Hunter Biden who accused Bannon of unfairly maligning him as he struggled publicly with addiction. The op-ed made no mention of his ongoing plea deal to tax and gun charges.
As President Trump continues to dominate the GOP polls for president, Bannon will play a key role in elevating the Republican frontrunner's message to conservative audiences who will first get to have their say on a GOP nominee with the Iowa caucus on January 15th, 2024.