Former President Donald Trump has thrown his weight behind Kari Lake, the Republican candidate for Arizona's U.S. Senate seat. Trump's endorsement, given with his signature fervor, was delivered Wednesday on Truth Social.
Throughout the video, Trump drew stark contrasts between the milestones achieved during his tenure and the challenges he perceives have surfaced under President Joe Biden's leadership. He unreservedly dubbed Biden the "worst president" in U.S. history.
"I will need a majority in the House and in the Senate. We have to have a big, strong majority to help me push our America First agenda through and to push it through really fast," Trump explained.
"That starts right here tonight by helping Kari Lake win in Arizona, and she will win too. She's an amazing woman respected by everybody."
Trump's message was unambiguous: a clarion call to "reverse this decline." He said that the road to realizing his America First vision requires a robust Republican majority in both the House and the Senate.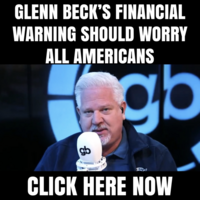 Lake, whose political stance resonates deeply with Trump's, officially kick-started her campaign for the U.S. Senate this past Tuesday. She spoke at length about her commitment to "America First" policies, while also voicing her concerns about what she perceives as Joe Biden's flawed approach to foreign policy.
Lake prominently echoed Trump's sentiments by revealing a strong alignment with his policies. While reminiscing about the days of Trump's leadership, she painted a picture of a prosperous America: "Remember four years ago we had $2 a gallon gas. The border was secure, inflation was non-existent, the economy worked for every American."
Ever since her formal declaration of candidacy on October 3rd, Lake has been in the thick of things, actively engaging in debates and verbal spats with her Democratic opponents. One notable confrontation was with Rep. Ruben Gallego (D-AZ), who is also competing against Sen. Kyrsten Sinema (D-AZ).
With Trump's endorsement, she now has a considerable edge in her campaign to capture the nomination.
Lake, a former news anchor who turned to politics and ran for Governor of Arizona, has always echoed concerns about the integrity of the 2020 presidential election, similar to those raised by Trump and many of his supporters. Many Republicans as well have also raised concerns about voter fraud and irregularities in the 2020 election, keying in on Arizona.
Lake has been public with her support of Trump. In September she urged all GOP candidates to stand in solidarity with the former President and to suspend their campaigns.
Lake explained, "His poll numbers will continue to go up. I really believe that those other people running in the Republican race should stand up, speak out in support of President Trump, talk about how this is an injustice, unlike we've ever seen with our Department of Justice going after an innocent man."