Former President Donald Trump is brandishing his courtroom skills against dozens of mainstream media outlets he accused of a "coordinated" series of stories about financial losses at Truth Social, the media company founded by Trump one year after his permanent suspension from Twitter.
A new lawsuit filed Monday alleges that 18 news outlets raced to report on a fabricated $73 million loss statement that was submitted to the Securities and Exchange Commission by Digital World Acquisition Corp, which is attempting to merge with Truth Social according to The Wrap. The suit, filed in Sarasota County, Florida on behalf of Trump Media & Technology Group, is seeking jury trial, and seeks punitive payment of $1.5 billion, a gag order forcing the deletion of all articles about the losses, and unspecified other damages.
Targets of the suit include MSNBC, Newsweek, CNBC, Reuters, The Daily Beast, the Miami Herald and its executive editor Alex Mena, Mediaite, The Hill, The New York Daily News, the Daily Mail, Axios, The Hollywood Reporter, Salon, and Deadline.
Attorneys for President Trump write that the media outlets did not do their diligence in citing a corrected filing showing actual losses by Truth Social were $31.6 million. Nor, they say, did the stories include that Truth Social posted a profit of $50.5 million in 2022.
Original reporting was "was an utter fabrication. Each defendant, in apparent coordination, reported the exact same false number within approximately 24 hours of one another, each citing to a public Securities and Exchange Commission ("SEC") filing, in which the mystery $73 million loss appears nowhere."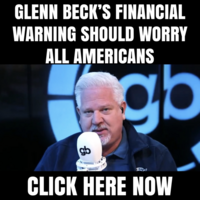 By filing in Florida, President Trump may have the upper hand in taking on the conglomerate of media outlets with a history of negative coverage against him. Florida law empowers a judge to order that defendants seeking to appeal a lawsuit must put into escrow the entire amount lost before they can file. If President Trump were to win his case, the ability of financially struggling mainstream media outlets to raise $1.5 billion for an appeal would come into question.
The latest lawsuit is emblematic of how courtroom strategy has become intertwined with political strategy as it relates to President Trump's campaign to retake the White House. He faces four criminal trials and a fifth civil case, all of which continue to garner outsized headlines that are catapulting him above the GOP field and buttressing his argument that he is a victim of a weaponized court system at the hands of President Joe Biden.