In a bold move, Rep. Marjorie Taylor Greene of Georgia presented images from Hunter Biden's laptop during today's Biden impeachment inquiry, drawing attention to the improprieties of the prominent Democratic family.
However, instead of addressing the core issues, Democratic Representatives, predictably, tried to shift the focus. Greene's unveiling of the images immediately led to criticism from several Democrats, with Jamie Raskin (D-MD) and Alexandria Ocasio-Cortez (D-NY) leading the charge.
Midway through the session, Raskin complained, "Mr. Chairman, our colleague from Georgia has introduced before pornographic exhibits and displayed things that are really not suitable for children who might be watching."
Greene stood her ground, explaining, "It's on the internet. It's everywhere!"
"You are submitting a naked woman's body," Ocasio-Cortez chimed in.
"This is a bathing suit…Do you have glasses on? Do you wear them or not?" chirped Greene.
"I have contacts in, thank you," said Ocasio-Cortez.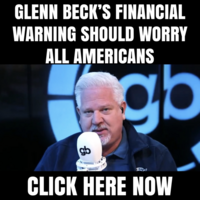 "Congratulations," Greene retorted.
WATCH:

Greene didn't stop at merely displaying the images. She said, "Hunter Biden used his father, the Vice President of the United States, to threaten his victim who he had just trafficked for sex. And the Department of Justice refuses to speak to me."
"Hunter Biden needs to be held accountable for his sexual exploitation of women. And we've shown more evidence. We've shown evidence. This is what it looks like."
MTG bringing the heat:

"Hunter Biden used his father – The Vice President – to threaten his victim who he had just trafficked for sex. We've shown evidence. This is what it looks like." pic.twitter.com/q8V9h5xBTp

— Citizen Free Press (@CitizenFreePres) September 28, 2023
In July, Greene hilariously displayed explicit images from Hunter Biden's laptop, leading to a chaotic uproar from Democrats in the chamber. The controversial images were immediately met with objections from Democrat representatives, with Raskin calling out, "Should we be displaying this Mr. Chairman?"
This, in turn, drew a response from Hunter Biden's attorney, Abbe David Lowell, who filed an ethics complaint against Greene (R-GA) two days after. Lowell called the move "abhorrent behavior that blatantly violates House Ethics rules and standards of official conduct."
WATCH: