A recording of the physical confrontation between Rep. Tim Burchett (R-TN) and former House Speaker Kevin McCarthy (R-CA) has been released. The incident, captured in an audio clip recorded by NPR correspondent Claudia Grisales, unfolded unexpectedly in a congressional hallway Tuesday morning.
According to Grisales' account, McCarthy, accompanied by his security detail, appeared to shove Burchett into her during a routine interview. The unexpected action prompted a heated response from Burchett, who confronted McCarthy about the incident.
LISTEN:
The exchange between the two representatives was marked by accusations and strong words, with Burchett calling McCarthy a "jerk" and questioning his courage. McCarthy's denial of the elbowing incident only added fuel to the fire, leading to a brief chase down the hallway.
Burchett's reaction, though sharp, reflects the frustration some members of the party feel towards McCarthy, especially following his ouster as House Speaker last month. His removal, which Burchett and seven other Republicans supported, had already set the stage for internal party conflicts.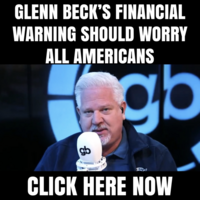 Burchett's back was to McCarthy and his detail walking by in the hallway, then the lunge.

Burchett responded jokingly as McCarthy kept walking, "Sorry Kevin didn't mean to elbow –" then seriously yelled, "why'd you elbow me in the back Kevin?! Hey Kevin, you got any guts!?"

— Claudia Grisales (@cgrisales) November 14, 2023
The confrontation continues to show internal divisions within the Republican Party. The GOP, now under the leadership of Speaker Mike Johnson (R-LA), hopes to move forward ahead of a tumultuous election cycle.