Behind every great man is an even greater woman, but in the case of disgraced U.S. Senator Bob Menendez, his wife may outshine him when it comes to avoiding serious charges, having seen no repercussions after fatally striking a man with her car in 2018.
A report by NorthJersey.com reveals how Nadine Arslanian Menendez, who began dating the senator in February of 2018, hit and killed a man with her car on the evening of December 12th, 2018 but never saw a day in court — or even a field sobriety test. The incident was outlined in a police report by officers with the Bogota Police Department.
At the scene, officers saw the body of Richard Koop, 49, who was killed in the roadway just outside his home in Bogota. The report said Koop was "laying in the westbound land of travel" and "appeared to have severe head trauma, bleeding from the back of his head, bleeding from the face and possible fractured legs and arms." He was "unconscious and did not appear to be breathing," officers added.
More than 45 minutes after officers responded to the crash, the victim was taken to Holy Name Medical Center, where he was pronounced dead at 8:18 p.m.
Dash camera footage from that night shows Arslanian shivering in the cold air as she tells officers she "didn't do anything wrong." After initially offering up her cell phone to officers for a forensic examination, she reneged, asking for a lawyer and telling them she "didn't want to say anything wrong."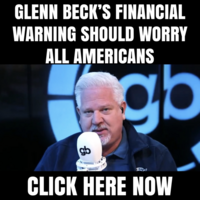 Arslanian was ultimately allowed to collect some belongings from her wrecked car and leave with her friend, who can be heard in the footage telling the officers he is a retired cop from Hackensack. No field sobriety tests were done, and Arslanian was not questioned about any possible use of drugs or alcohol that night, which many consider evidence that Menendez involved himself in the fiasco.
When asked about the collision, Arslanian claimed Koop "ran across the roadway and jumped onto the hood" of her car. A detailed examination of the car was not performed until two months after the accident, and an official report exonerated Arslanian.
"Ms. Arslanian was not at fault in this crash," a Bogota Police Department investigation report reads. "Mr. Koop was jaywalking and did not cross the street at an intersection or in a marked crosswalk."
Last month federal prosecutors laid out a damning case against Sen. Menendez and Arslanian, claiming the couple accepted massive bribes in exchange for using Menendez's office to pressure officials in Egypt to partner with a New Jersey producer of halal products. A raid of their home uncovered hundreds of thousands of dollars in cash and gold bars socked away in clothing, closets, and a safe.
Following the indictment, the embattled senator held a press conference where he blamed his stash of cash on his Cuban upbringing and fear for a falling sky at any moment. He and Arslanian have hired Hunter Biden's lawyer and pleaded not guilty.