U.S. Senator Bob Menendez (D-NJ), the powerful Democrat who last week was indicted on charges of bribery, has pinned his acquittal hopes on the lead attorney for Hunter Biden.
On Friday Sen. Menendez made note of representation by Abbe Lowell, partner at Winston & Strawn LLP, in court filings. Lowell is the same attorney who has vocally defended the son of President Joe Biden on cable news shows as part of a public relations strategy to spare Hunter from prison time for alleged tax and gun crimes. The hiring of Lowell was first reported by the Daily Caller.
Federal prosecutors last week laid out a sprawling case against New Jersey's senior senator, alleging he stashed a slew of gold bars along with hundreds of thousands of dollars in cash throughout his home as payment for influencing foreign government contracts to benefit political donors.
"Those bribes included cash, gold, payments toward a home mortgage, compensation for a low-or-no-show job, a luxury vehicle, and other things of value," the indictment states. "Over $480,000 in cash — much of it stuffed into envelopes and hidden in clothing, closets, and a safe — was discovered in the home."
Upon news of the indictment, Sen. Menendez accused prosecutors of making false statements to malign his public service.
"Since this investigation was leaked nearly a year ago, there has been an active smear campaign of anonymous sources and innuendos to create an air of impropriety where none exists," Menendez said.
"They have misrepresented the normal work of a Congressional office. On top of that, not content with making false claims against me, they have attacked my wife for the longstanding friendships she had before she and I even met," he added.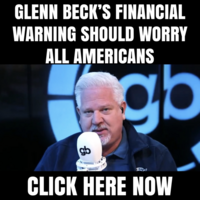 Lowell most recently launched a countersuit against the Biden administration on behalf of Hunter alleging federal prosecutors similarly trying to "embarrass" and "target" him through the unlawful disclosure of tax records via whistleblowers with the IRS. Gary Shapley, one of the informants in the Hunter Biden tax case, said Lowell threatened him with prison time for speaking out about "preferential treatment" he claimed was stymying his investigation.