A Fox News Digital investigation discovered that Hunter Biden visited a minimum of 13 countries while he was at the helm of his former company, Rosemont Seneca Partners, accompanying his father, who was then the vice president.
In one instance, in April 2010, Hunter suggested a meeting with Serbian state officials alongside his business partner, Mark Doyle, who was then a registered foreign representative for Serbia. He mentioned the possibility of joining his father, referred to as "JRB", on an official journey to Belgium and Spain, noting he could "catch a ride" with him.
However, a subsequent email from Eric Schwerin, then-president of Rosemont Seneca, to Hunter and Doyle indicated that while Hunter was keen on visiting Serbia after Madrid, he didn't have a specific investment pitch in mind. Instead, he wanted to discuss Rosemont Seneca and potential investment opportunities. The proposed meeting with Serbian officials didn't materialize due to changes in Hunter's European travel schedule.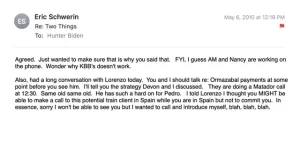 Hunter's travels and his proximity to his father during official trips have raised questions about potential conflicts of interest, especially given his business dealings in various countries.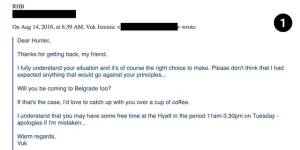 In another instance, Hunter requested Secret Service protection during a trip to Belgium when his father was visiting from May 5 to May 7, 2010. Later, in August 2016, emails show that Hunter informed Serbian diplomat Vuk Jeremic of his visit to Belgrade and even extended an invitation to join the vice president's motorcade. Nothing quite like the "Biden brand."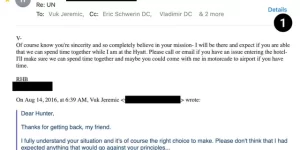 Jeremic, who had served as the president of the United Nations General Assembly, had previously introduced Rosemont Seneca to potential partners in Mexico and China. In one email from September 2014, Devon Archer informed Hunter that Jeremic could help them connect with the Mexican state-owned oil company, Pemex.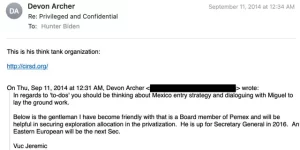 Furthermore, in early June 2010, Hunter accompanied his father on a trip to Egypt, Kenya, and South Africa. During this trip, Hunter communicated with Chris Buccini, a longtime Biden associate, about their overlapping schedules.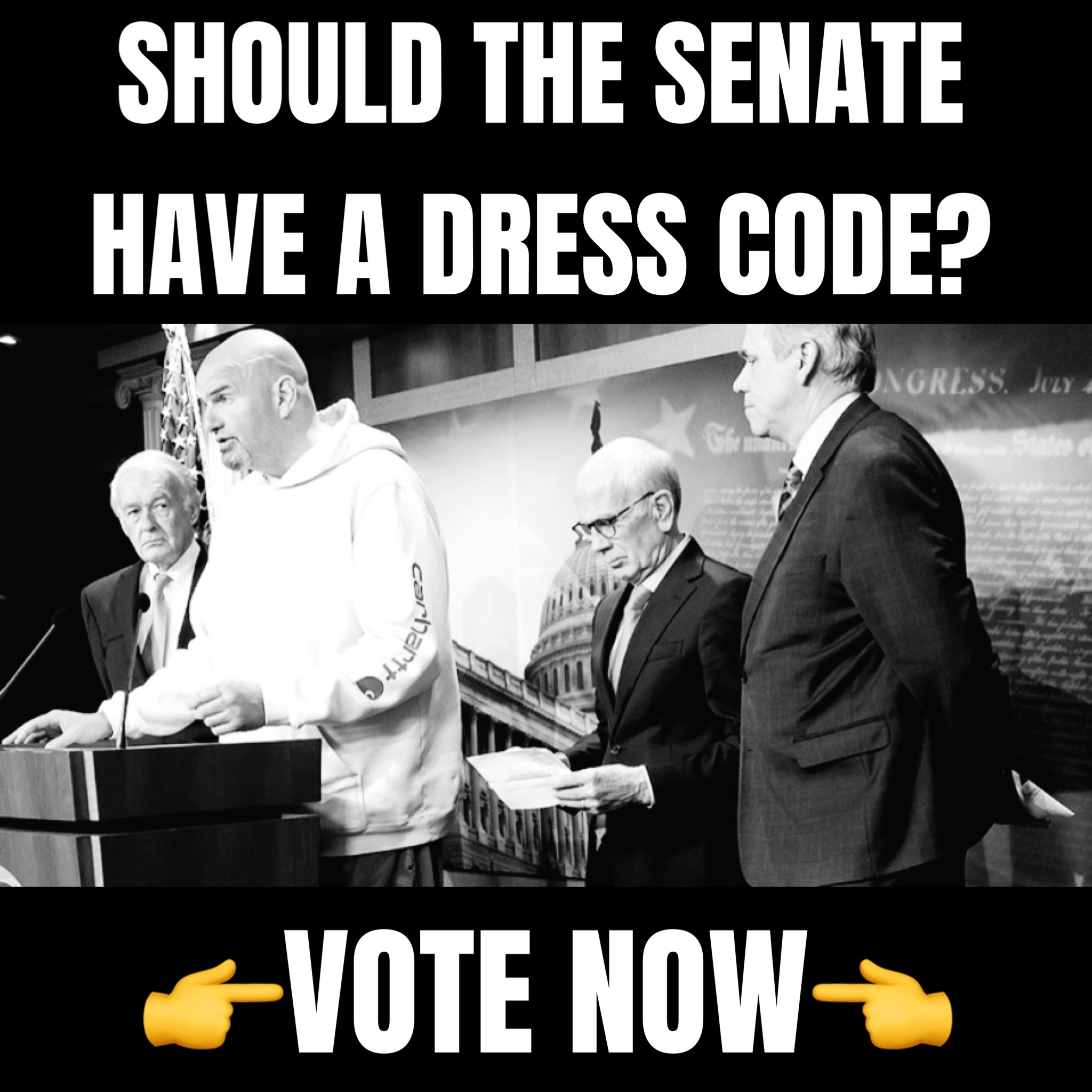 In 2013, Hunter traveled with his father to Germany for the Munich Security Conference. During this conference, Biden mentioned his son in his speech, emphasizing the importance of "healthy competition" with China. Later that year, Hunter introduced his father to his Chinese business partner, Jonathan Li, during a trip to Beijing.
The report also highlighted Hunter's travels to Japan, South Korea, and the Philippines in December 2013. In the Philippines, he served as the chairman of the World Food Program.
FOX: Records show Hunter Biden "tagged along to at least 13 different countries" with then-VP Joe Biden, even "proposing setting up business calls or meetings while he was on those trips." pic.twitter.com/7PU1WaCVXp

— RNC Research (@RNCResearch) August 24, 2023
Earlier this month, Devon Archer, Hunter's former friend and business partner (mentioned in the emails), claimed that Joe frequently spoke to his son's business partners.
Archer revealed that "Burisma would have gone out of business sooner if the Biden brand had not been invoked. People would be intimidated to really mess with Burisma because of the Biden family brand."
Hunter's previous business associate disclosed to House investigators that Hunter had involved then-Vice President Joe Biden in over 20 business discussions, using speakerphone to promote "the brand."
According to Archer's testimony, the inclusion of Hunter Biden on the board of Burisma, a Ukrainian energy firm, was valuable due to the brand, with then-Vice President Joe Biden contributing the most to its value. Archer further asserted that without the brand, Burisma would have faced bankruptcy.
In December 2015, Burisma's owner persistently sought assistance from Hunter Biden to influence Washington DC regarding the Ukrainian prosecutor Victor Shokin. The energy company had aspirations to expand its operations in America and even contemplated getting listed on the New York Stock Exchange. However, these plans could only materialize if they could separate themselves from an ongoing case in Ukraine.