Two political groups backing former New Jersey Governor Chris Christie for president sent mailers to New Hampshire Democrats, urging them to temporarily switch party registration in order to vote against Donald Trump in the primary.
New Hampshire residents had the option to switch party registration for the state's upcoming primary election until October 6. In the days and weeks leading up to the deadline, the pro-Christie Tell It Like It Is Super PAC targeted registered Democrats with anti-Trump mailers, claiming that Christie can make sure Trump "never sees the inside of the Oval Office again."
"This can't happen again," the mailer read against a backdrop of January 6 Capitol protesters. "You can make sure it doesn't. Stop Trump by switching parties & voting in the Republican primary." The mailer also informed Democrats that they could easily switch their party registration again after the primary.
Another pro-Christie group, a nonprofit policy organization called American Leadership Today ran a digital ad aimed at convincing Democrats to switch party affiliation. "In New Hampshire on a cold January night, democracy will be on the ballot," the commercial says. "Will we continue to uphold our constitution?"
"Almost everyone can vote in the January primary. An undeclared voter can select either an 'R' or 'D' ballot. Until October 6, declared voters can switch parties at the town clerk's office," the ad continued. "After voting, you can switch right back."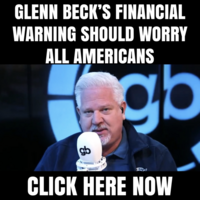 American Leadership Today also sent similar messages to New Hampshire Democrats through text messages and direct mail, according to a report from Politico.
The efforts highlight Christie's campaign strategy, as the Trump ally turned critic has framed himself as thoroughly anti-Trump. "Someone has got to stop normalizing this conduct," Christie said of Trump during the first Republican primary debate this past August.
"Now whether or not, you believe that the criminal charges are right are wrong, the conduct is beneath the office of the president of the United States," he continued, drawing some cheers but even more boos. He then acknowledged the feedback, stating that Americans have a First Amendment right to boo him. "This is the great thing about this country; booing is allowed, but it does not change the truth."
Christie has stated that he will not be supporting the former president if he secures the Republican nomination.