San Francisco, a city known for its "progressive" policies, has once again made headlines with its latest initiative. A recent report has revealed the city's plan to provide 'guaranteed incomes' to the transgender community.
Judicial Watch revealed 1,719 pages of documents from the City of San Francisco. These records indicate that the city allocates tax funds preferentially for black/Latino transgender individuals (biologically male) through a program that offers financial assistance to transgender people.
The documents also highlight that the "Guaranteed Income for Trans People" (GIFT) program is even open to illegal immigrants. The initiative aims to provide low-income transgender residents of San Francisco with a monthly stipend of $1,200 for up to 18 months.
"Our Guaranteed Income Programs allow us to help our residents when they need it most as part of our City's economic recovery and our commitment to creating a more just city for all," said San Francisco Mayor London Breed.
"We know that our trans communities experience much higher rates of poverty and discrimination, so this program will target support to lift individuals in this community up. We will keep building on programs like this to provide those in the greatest need with the financial resources and services to help them thrive."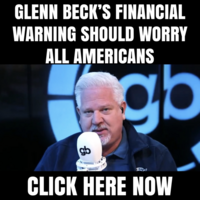 Pau Crego, Executive Director of the San Francisco Office of Transgender Initiatives, said, "Even with our rich history of trans advocacy, we see that trans San Franciscans experience poverty at exponentially higher rates compared to the general population. While in other parts of the country and the world trans people are targeted by institutions and legislators, in San Francisco, we move towards progress and justice by investing in our most vulnerable residents."
The document breaks down the budget allocated to areas such as healthcare, housing, education, and employment opportunities specifically for transgender individuals.
On November 18, 2022, Judicial Watch used the California Public Records Act (CPRA) to secure records from the San Francisco Office of the Treasurer and Tax Collector. These records pertained to the details and communications surrounding the application and approval procedures for transgender, non-binary, gender non-conforming, and intersex individuals aiming to receive Guaranteed Income for Transgender People (GIFT) benefits.
Additionally, the documents addressed the legal and constitutional considerations of using transgender, non-binary, gender non-conforming, and intersex status as criteria when determining GIFT benefit recipients. Later, on January 10, 2023, Judicial Watch submitted a follow-up request.
The inquiry sought information and communications about the distribution of funds to GIFT benefit participants, the criteria for GIFT benefit eligibility, and records related to financial literacy services and workshops associated with the GIFT program.
The GIFT program's criteria alarmingly prioritized BIPOC (Black, Indigenous People of Color) transgender and nonbinary individuals, especially those involved in survival sex trades, living with disabilities, elders, living with HIV/AIDS, undocumented, monolingual Spanish speakers, formerly incarcerated, and those who are unhoused or marginally housed.
The program aimed to ensure that 66% of the 55 participants are BIPOC, with at least 30% being Black Trans Women and 20% being Latinx Trans Women.
Additionally, a February 2022 email revealed that the Treasurer & Tax Collector's Office (TTX) hired a firm to promote "diversity, equity, inclusion, and belonging" in training and hiring. The initiative included executive leadership training, department-wide racial equity training, restorative justice dialogues, and strategies for hiring, recruitment, and promotion to ensure diversity and inclusion.
Despite dealing with increased homelessness and poverty, San Francisco plans to introduce two more guaranteed income programs targeting the youth this year.