Fox News, following poor showings with the past two GOP presidential debates, is glomming on to the fight for House Speaker, announcing it will moderate a debate between the candidates aiming to succeed former Speaker Kevin McCarthy (R-CA).
According to Punchbowl News, Fox anchor Bret Baier will moderate a debate Tuesday evening between Reps. Jim Jordan (R-OH), Steve Scalise (R-LA), and Kevin Hern (R-OK), the three declared candidates for Speaker. Speaker Pro Temp Patrick McHenry (R-NC) has also confirmed held meetings with others in the caucus encouraging him to run.
The debate is expected to be closed to the public and presented only for the benefit of the House Republican caucus. A closed party election will follow on Wednesday.
Without a public broadcasting, the benefit to Fox is more opaque than a traditional debate. For years the network has been at war with former President Donald Trump since his departure from the White House, drawing scorn from the MAGA faithful while bleeding viewership to levels impossible to comprehend under the leadership of co-founders Rupert Murdoch and Roger Ailes. Murdoch, 92, recently announced he will be stepping back from serving as Fox's full-time chairman.
Providing coverage of a bruising speakership battle may also give Fox the opportunity to mend fences with President Trump, who announced his endorsement of Jordan Friday morning. The 45th president initially expressed interest in serving as Speaker after being nominated by Rep. Marjorie Taylor Greene (R-GA) and others but ultimately took advice from members of Congress that his endorsement in the race would be a more potent show of strength.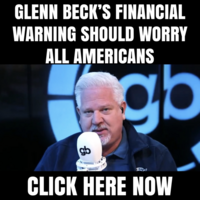 The network plans to host a third GOP presidential debate without Trump but has not disclosed its plans or sponsors for a fourth. Members of the Republican National Committee recently called on their body to end the primary debates, saying the events have become an "embarrassment" for the party without Trump as he leads by field by upwards of 60 percent. RNC Chair Ronna McDaniel has vowed to carry on, meaning Fox would likely have to suffer through more poorly watched spectacles that critics have likened to watching children fight at the Thanksgiving dinner table.