New evidence shows that Bud Light paid a massive retainer to Dylan Mulvaney, the transgender media influencer who set off a firestorm, in what social media experts say amounted to payment ahead of a nationwide media campaign.
Although Bud Light has previously downplayed the partnership as a small online advertising role for Mulvaney, documents obtained by The Mug Club show that the social media star was paid $185,000 by Bud Light in May 2023, several months after the controversy began. Mulvaney originally posted a video on Instagram featuring her face emblazoned on a custom Bud Light can while sitting in a bubble bath.
Conservatives immediately seized on the post as evidence that the Anheuser-Busch brand was going "woke" with appeals to younger beer drinkers who were ditching the pilsner in favor of craft beers. That strategy was later confirmed by Vice President of Marketing Alissa Heinerscheid who insulted the beer's "fratty, kind of out of touch" customers. Heinerscheid later took a leave of absence and was summarily fired.

Reporter Steven Crowder commented on his exclusive news, saying such a massive windfall typically begets more than a few promotional social media posts.
"If it would have been successful, working in this industry, you don't pay $185,000 to an influencer if you don't plan to continue some kind of a campaign. They were testing the waters. This would have become a national campaign if they thought it was going to work," he said.
When news originally began to engulf the partnership, Bud Light originally said the plan was "to authentically connect with audiences across various demographics and passion points."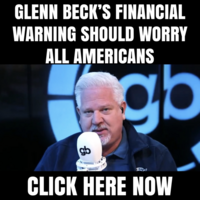 "No one at a senior level was aware this was happening," said the source. "Some low-level marketing staffer who helps manage the hundreds of influencer engagements they do must have thought it was no big deal. Obviously it was, and it's a shame because they have a well-earned reputation for just being America's beer — not a political company. It was a mistake."