Special counsel David Weiss has convened a California grand jury to investigate alleged crimes by Hunter Biden committed outside of Delaware, a sign that the federal government's prosecution of President Joe Biden's son is not slowing down any time soon.
CNN obtained evidence that Weiss, the Delaware U.S. Attorney, is using a Los Angeles grand jury to seek documents and possible testimony related to some of Hunter's business activities conducted while he lived in his Hollywood Hills home. The probe also includes a subpoena to James Biden, the brother of President Biden.
Abbe Lowell, Hunter Biden's attorney, declined to comment. Counsel for James Biden declined to comment.
The White House referred questions on the matter to the Justice Department, where a spokesperson declined to comment to CNN.
His latest move indicates Weiss may be seeking to charge Hunter with additional crimes. During pretrial discussions with U.S. District Judge Maryellen Noreika, prosecutors claimed they could still bring charges related to the Foreign Agent Registration Act which Hunter likely violated while representing overseas companies. The ongoing trial seeks to charge Hunter with felony possession of a firearm and several misdemeanor counts related to tax evasion.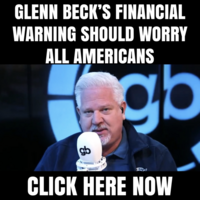 All evidence against Hunter was previously obtained under a Delaware grand jury and could be brought before another court. That information can be shared with a new grand jury by investigative agents, or the grand jury could hear from witnesses directly before being asked to consider voting on potential charges.
"The Government, in the exercise of its prosecutorial discretion, is considering what tax charges to bring in another district and may elect to bring the same charges set forth in the instant information or different ones," Weiss' team wrote in an August court filing in Delaware.
After whistleblowers with the IRS came forward alleging the Justice Department was pressuring investigators to broom Hunter's case, U.S. Attorney General Merrick Garland appointed Weiss as special counsel in order to expand the investigation and distance it from the appearance of political favoritism. Gary Shapley, a career bureaucrat with the tax collection agency, said he witnessed Weiss originally being denied special counsel powers and had his efforts stymied by higher-ups who discouraged an investigation that could have implicated President Biden. The U.S. Attorney for Los Angeles also denied Weiss's request to launch an investigation, and it was later uncovered that he had a history of donating to Vice President Kamala Harris.