For all the grim news facing America and the world today, President Joe Biden certainly, and inadvertently, lifts the mood with his frequent mispronunciations and vacant staring on stage these days.
In his remarks before the Asia-Pacific Economic Cooperation, Biden paused for nearly 10 seconds as he strained to comprehend the names of tech companies appearing on his teleprompter. He attempted to say the name of one before giving up with an audible sigh, prompting a round of anxious laughter from the audience.
"Leading tech companies like Anthropic… and I'm gonna mispronounce… I'm not going to even try," said Biden cautiously.
"It's better not to try and not mispronounce than try and mispronounce," he added, looking back at the teleprompter one more time and deflating himself with a heavy sigh.

The speech was replete with so much comedic gold that observers may wonder whether President Biden got a fitful night's sleep before his remarks the following day. He gushed over the idea of Gavin Newsom, the California governor and onetime presidential rival, taking his job. As he left the podium, Biden pointed erratically at either side of the stage as he looked for an exit, ultimately taking a frail walk down the stage's small staircase.
His latest gaffe adds to a lengthy list of verbal miscues, mispronunciations, and moments that appear to show Biden genuinely forgetting where he is or what he's doing.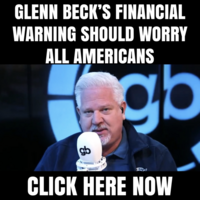 The White House has been playing defense for months, launching a full-scale plan to protect President Biden from future senior moments as polls show large majorities of both Americans and Democrats do not want him to run for a second term. Karine Jean-Pierre, the president's leading spokeswoman, has been working overtime to try and spin the numbers, ludicrously claiming that the White House press corp "can't keep up" with the boisterous Biden. Asked about Americans' trepidations, Vice President Kamala Harris gave her own blunt assessment.
Challenged about the "legitimate" concern that President Biden is too old to handle the rigors of a second four-year term, Harris swatted them away.
"Joe Biden is very much alive and running for reelection," Harris said.