President Joe Biden may be starting to come around to the idea that the vast majority of his own party would prefer that he didn't seek reelection.
During an economic summit following his meeting with communist Chinese President Xi Jinping, Biden referenced California Governor Gavin Newsom, hailing him as a "hell of a governor" who might even be better suited to the job of president than himself.
"I want to thank him. He's been one hell of a governor, man," said Biden to cheers from the crowd.
But it was his next off-the-cuff remark that might have raised some eyebrows.
"Matter of fact, he'd be great at anything he wants. He could have the job I'm looking for," he added.
WATCH: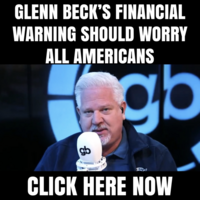 Newsom, a liberal Democrat, publicly weighed a presidential bid for months, leading a campaign to add an assault weapons ban to the U.S. Constitution while using tax dollars to pay for billboards in conservative states promoting California as an abortion sanctuary. Despite even having a super PAC at the ready, Newsom ultimately decided against a run, urging Democrats to rally behind President Biden.
Still, that hasn't stopped Gov. Newsom from acting as if he's running — or auditioning for 2028. He recently traveled to China for meetings with some of the nation's top officials regarding energy policy. However, it may have been his lack of basketball skills against little kids that garnered more headlines than his diplomacy.
The White House has been playing defense for months as polls show large majorities of both Americans and Democrats do not want President Biden to run for a second term. Karine Jean-Pierre, the president's leading spokeswoman, has been working overtime to try and spin the numbers, ludicrously claiming that the White House press corp "can't keep up" with the boisterous Biden. Asked about Americans' trepidations, Vice President Kamala Harris gave her own blunt assessment.
"Joe Biden is very much alive and running for reelection," Harris said.
Challenged about the "legitimate" concern that President Biden is too old to handle the rigors of a second four-year term, Harris swatted them away.
"I hear from a lot of different people a lot of different things. But let me just tell you, I'm focused on the job. I truly am. Our democracy is on the line, Bill. And frankly, in my head I do not have time for parlor games when we have a president who is running for reelection," Harris said.