California Governor Gavin Newsom is finally getting the viral attention of the internet that he's been craving for months, though it didn't come in a form he may have been hoping for.
On Sunday Newsom bowled over a child while attempting a cheeky move on the basketball court, attempting to show off some fancy ball-handling skills before he crossed his own ankles. Reporters, regularly invited to everything the governor does, were on hand to capture the absurd moment, which ended with Newsom cuddling and spanking the stunned kid.
"I got you!" laughed the governor while the young Chinese boy attempted to scramble away and the other children looked on with astonishment.
WATCH:

The public humiliation might come to overshadow Governor Newsom's trip to China, where in between pickup games he met with some of the nation's top officials to discuss climate change. Although Newsom has already shot down an anticipated primary challenge to President Joe Biden, he has been working aggressively to elevate his profile in what may be the machinations of a future aspiration.
Eight Republican members of Congress called on Gov. Newsom to cancel the trip, citing human rights abuses in China and the production of fentanyl that has made its way stateside. Florida Governor Ron DeSantis referred to Newsom and Chinese President Xi Jinping as "two peas in a pod."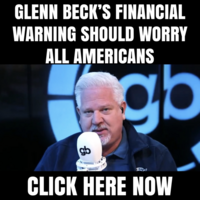 While President Biden remains occupied with international conflicts in Israel and Ukraine, Gov. Newsom has taken an attack dog role on behalf of the president, mocking the Republican presidential field as a "JV league" cloying for relevance against former President Donald Trump. He bought himself some goodwill with progressives by appointing Laphonza Butler, a Black woman, to replace the recently deceased Senator Dianne Feinstein.
Of course, no political victories come without riposte. Fox News recently uncovered Newsom's connections to the embattled Hunter Biden while the president's son was struggling with tax evasion matters. According to emails obtained from his laptop, Hunter petitioned the governor for new business connections as he wined and dined one of Newsom's closest lobbyists. Following Hunter's dismissal from the Navy over cocaine use, Newsom reached out personally to offer words of consolation.
"Like so many other things in life, this will pass and you will come out of the white water stronger — Gavin," Newsom wrote to Biden in an email with the subject line of "hang in there."