Former acting solicitor general Neal Katyal told MSNBC that former President Donald Trump will "likely" be jailed for violating a gag order.
Earlier this month, U.S. District Judge Tanya Chutkan granted special counsel Jack smith's request for a gag order to be imposed on the former president in relation to the government's January 6 case. Under the order, Trump was barred from criticizing certain officials or publicly speaking about elements of the case.
The order is temporarily suspended pending the outcome of an appeal from Trump's legal team.
On Sunday, former Biden press secretary turned MSNBC host Jen Psaki asked Katyal about the likelihood of Trump being jailed for a violation of the order if t is reinstated.
"There's two different gag orders. One Trump has already violated, the one in New York state in which he's been fined now twice. And then there's this one you're talking about at the federal level with Jack Smith. And I you know that one has been put on pause," Katyal said. "And I think Donald Trump has made the best case of anyone. He's witness a for why you need the gag order in effect because the moment that gag order was put on pause, he started going and attacking people left and right."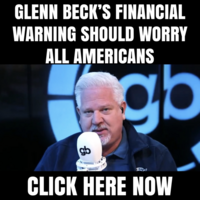 "And so I think that there's no doubt in my mind that there will be a gag order imposed on Donald Trump. And there's also no doubt in my mind that he's going to violate it repeatedly, repeatedly to the point where a judge is going to have to confront the ultimate question, are we going to put the former president in jail? And I think there's only one answer to that," he continued.
When Psaki asked what that answer would be, Katyal predicted that Trump will be imprisoned.
"You have to," Katyal answered.
"I mean, if he continues this behavior, no other litigant in this country would ever be able to do what he's doing. And judges, I don't care what your politics are the one thing you understand is you put on that robe is it's about the legitimacy of the court understand is you put on that robe is it's about the legitimacy of the court and about the judicial process."