California Governor Gavin Newsom has fulfilled his pledge to appoint a Black woman to fill the seat of the deceased Senator Dianne Feinstein but is taking heat for picking someone who is registered to vote in Maryland.
On Sunday POLITICO broke the news that Newsom had appointed Laphonza Butler, president for EMILY'S LIST, to serve as junior senator with no preconditions, a designation that would allow Butler to enter the 2024 contest for a full term should she decide to do so.
Butler is expected to be sworn in Wednesday by Vice President Kamala Harris, to whom she has also previously served as an advisor.
However, news quickly broke that Butler is a registered voter in Maryland and will be moving swiftly to change her registration to California, an embarrassing footnote to the appointment that has critics laughing at Newsom for being so focused on identity politics that he couldn't find homegrown talent to fill the seat.
Congratulations to Maryland on getting their third Senator.

Pretty shocking that Gavin Newsom couldn't find a black woman actually in California to appoint. https://t.co/SdTqzpUd0Q

— Matt Whitlock (@mattdizwhitlock) October 2, 2023
Since Gov. Newsom made his pledge to appoint a Black woman in March of 2021, political groups have ratcheted up pressure on the California Democrat to appoint various individuals meeting his criteria. Many declined when approached while Newsom balked at requests from the Congressional Black Caucus to appoint longtime Congresswoman Barbara Lee (D-CA), saying he feared he would be giving her special emphasis when she is already in the race for a full term.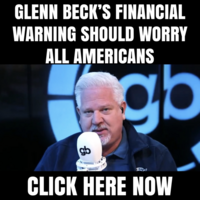 Months after Newsom gave Rep. Lee the cold shoulder, she put out a statement criticizing him for using a Black woman as a "caretaker" for the Senate seat.
"I am troubled by the governor's remarks. The idea that a Black woman should be appointed only as a caretaker to simply check a box is insulting to countless Black women across this country who have carried the Democratic Party to victory election after election," Lee said in a statement.
The death of Sen. Feinstein, who had struggled for months with health ailments and embarrassing moments on the Senate floor, gives Gov. Newsom another opportunity to stay in the limelight as he stumps for President Joe Biden and caricatures the GOP field for president. He has declined to run for president, saying Democrats should buck up and get behind the incumbent Biden.