Musicians, celebrities, and other members of the entertainment industry are coming to the defense of former President Donald Trump with increasing abundance, and legendary conservative actress Roseanne Barr is the latest to roast another one of Hollywood's glitterati for his hollow criticism of the Republican leader.
Barr, who has carved out a space for herself in conservative politics since largely leaving the television industry behind, responded to a post on X from director Rob Reiner who wrote simply, "War is not the answer."
"Biden supporter is anti war HAHAHAHAHAH," Barr replied. "[W]e had a peaceful 4 years and your fat ass couldn't stand it," referencing the largely uneventful global somnolence under President Trump.
— Citizen Free Press (@CitizenFreePres) October 31, 2023
The ongoing war between Israel and Hamas has provoked widespread outrage among Democrats who have accused President Biden of proliferating a war at a time when they say a ceasefire should be implemented to prevent widespread civilian casualties in the Gaza territory. Advisors for the White House have said such a pause would only embolden Hamas, which carried out the initial attack on Israel that killed over 1,400 and left hundreds more captive.
Barr boasts 1.1 million followers on X and has used her platform in recent weeks to draw attention to street fights between Palestinian supporters and counter-demonstrators like the Black Hebrew Israelites.
"Libtards will have a hard time picking a side here," she snarked.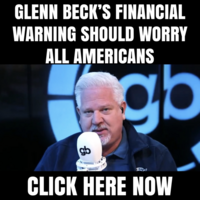 Libtards will have a hard time picking a side here. https://t.co/Uh57sHB4cz

— Roseanne Barr (@therealroseanne) October 30, 2023
In 2018, ABC canceled a return of Barr's hit show "Roseanne" after she made a comment about Valerie Jarrett, a Black former advisor to President Barack Obama, writing on then-Twitter, ""muslim brotherhood & planet of the apes had a baby=vj." Barr claimed the tweet was a "bad joke."
Since then, the largely persona non grata Barr has launched a comedy special on Fox Nation titled "Cancel This" which premiered earlier this year and garnered generally positive reviews from her MAGA viewership.
She is the latest to join a string of entertainment industry figures to embrace the past four years of President Trump. Royce White, a first-round NBA draft pick, scribbled "Trump Won" on the side of his head during a charity basketball game covered by ESPN. Comedian Chris Rock has called Democrats "stupid" for arresting Trump multiple times while heavyweights in the hip-hop industry like Waka Flocka Flame and Sexyy Red have called for his return.